The warehouse is the beating heart of online retail companies. Orders circulate in and packages are pumped out in a nonstop exchange of purchase and fulfillment.
Warehouse manager Nicole Spieth supervises a 22-person team at MightyNest, a direct-to-consumer membership service in Skokie, Illinois, that specializes in green home products. During Spieth's three years there, the company has upgraded from a 5,000-square-foot barn to a 22,000-square-foot facility.
"Everything that comes into the building and everything that goes out of the building at one point or another touches my hands," she says.
Spieth, a cancer survivor, didn't land at the organization by accident. As she grew in her career, she began to crave a job that aligned with her personal beliefs in ecology and a clean Earth.
"I can do my job in any industry. Warehouse management and distribution logistics cross categories in all kinds of ways," she says. "What makes me feel good about being at MightyNest is knowing we're making a difference. We're changing people's lives in terms of switching them to reusable water bottles or not using plastics at home or introducing them to things like composting. For me, it's really cool being part of that bigger picture."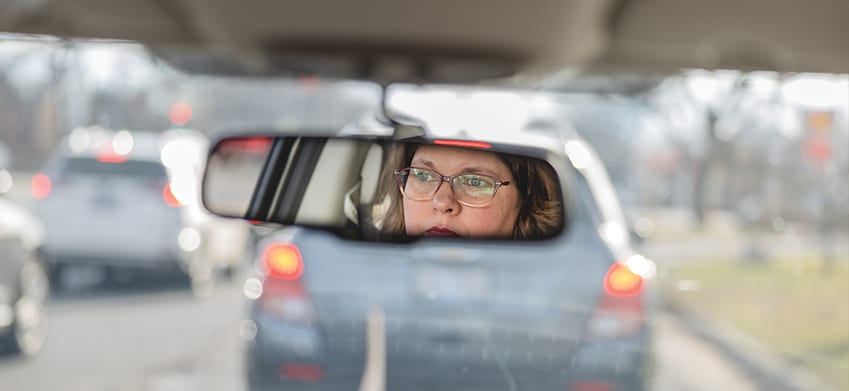 6 a.m.: I start the day with a half-hour of relaxing yoga at home before heading out the door. I never know what my commute will look like during traffic in Chicagoland. It's usually about 30 minutes long.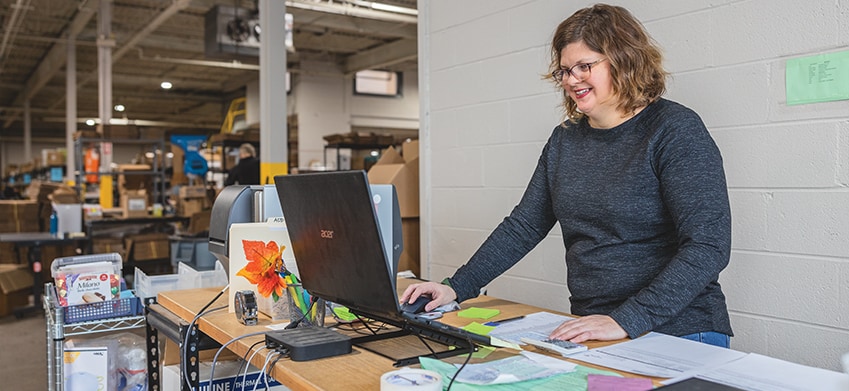 8:30 a.m.: The first part of the day is getting the orders going and making sure systems are running. I'm generating the workload for the day and making sure there are no hiccups. It takes about two hours. Breakfast is usually tea on the go and, hopefully, a clementine.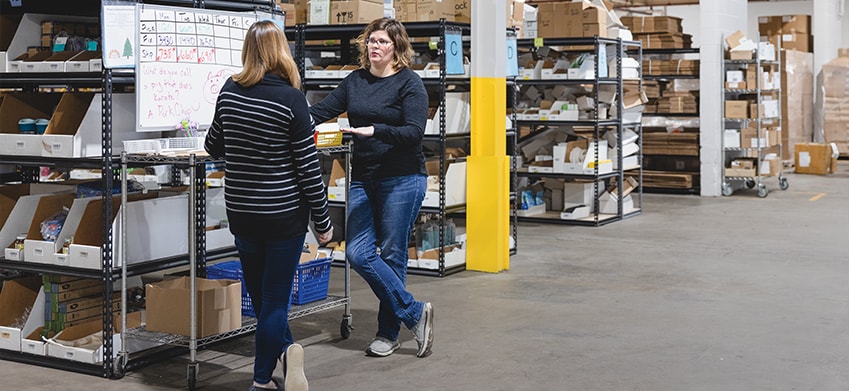 10:30 a.m.: I jump from spot to spot to check in with different teams. I step into any role on the floor. It helps me understand what problems there are and helps the team feel like I'm not sitting in some ivory tower.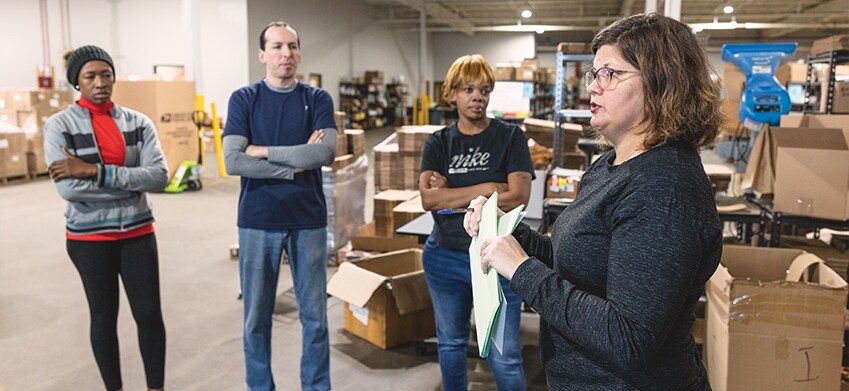 11:30 a.m.: When I first started, people were wearing flip-flops in the warehouse. For safety, I made them wear closed-toed shoes. They still give me a hard time about that. The casual atmosphere is one of the things I love about the company.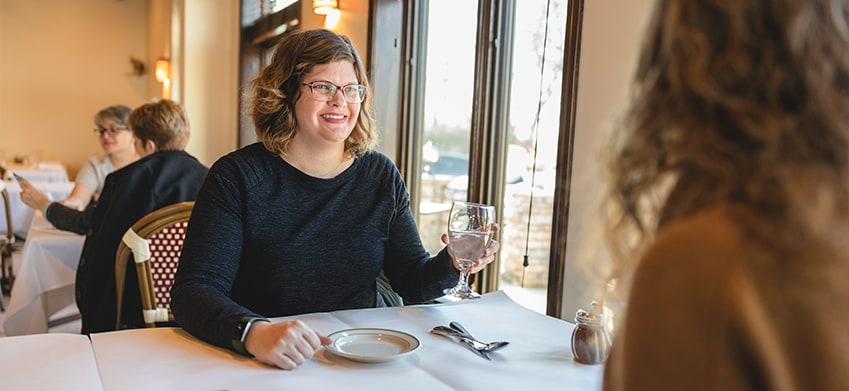 Noon: I go to lunch every day at noon. I'm not one to sit and eat at my desk. Preferably, I leave the building for a bite to eat.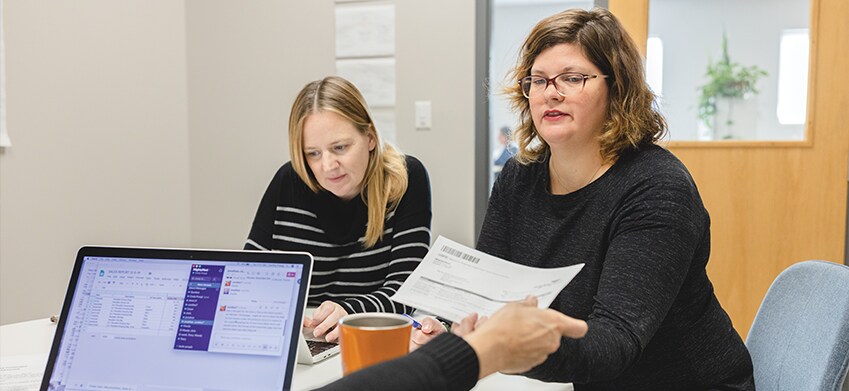 1 p.m.: The afternoons are for meetings: I give the CEO a status report or get pulled into a marketing meeting.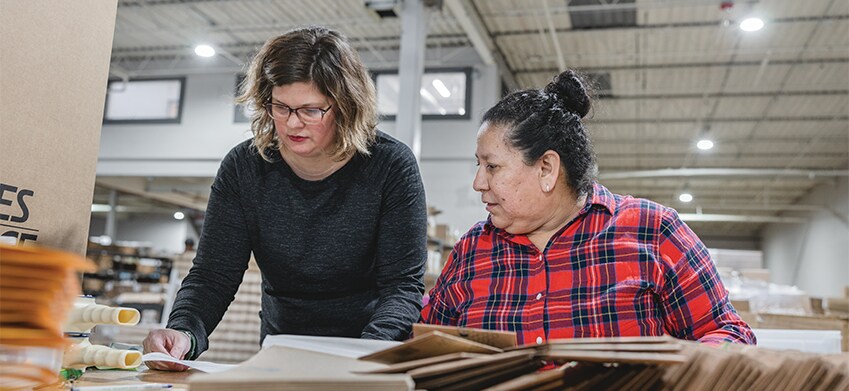 3:30 p.m.: I'm passionate about supporting my team. If someone is having a bad day, I make sure tomorrow is better.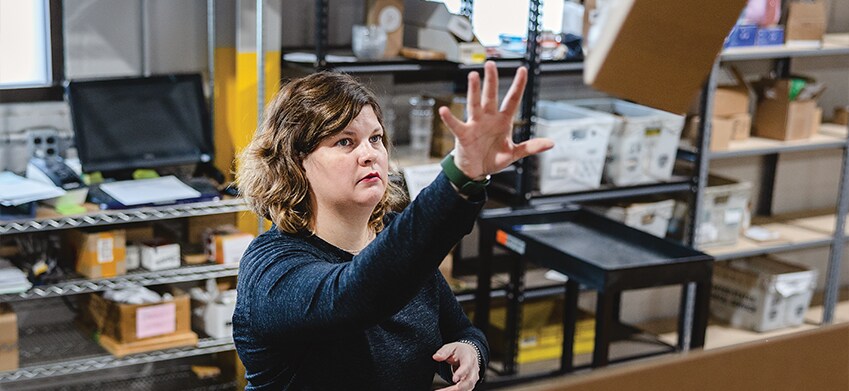 4 p.m.: After I follow up on missing items and check in with packing, we're ready for the last pickup of the day. There's a sigh of relief, and we see how well we did for the day.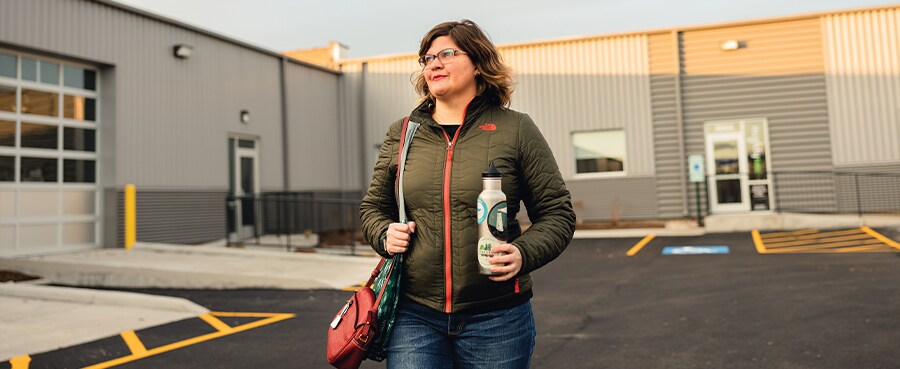 5:30 p.m.: I'm gone at 5:30. We work hard when we're here, and we go home when we go home. There's no question or guilt. I love the work-life balance.
Photos by Tim Klein