This fall, most kids will not be returning to the physical classroom full time. But, with the right technology in place, students can still connect with teachers and peers to learn and stay in touch.
Getting your children wired for learning effectively at home doesn't have to break the bank.
"We know that staying connected to teachers and classmates virtually is going to be a challenge this school year," says Megan Lareau, Senior Manager of Solution Strategy for Staples Connect. "Having the right technology is key and will keep your child on track."
The good news is that you may already have some of the tech you need to set up your home-learning space. Use this list to determine how you can build on what you have and make smart choices about what to buy.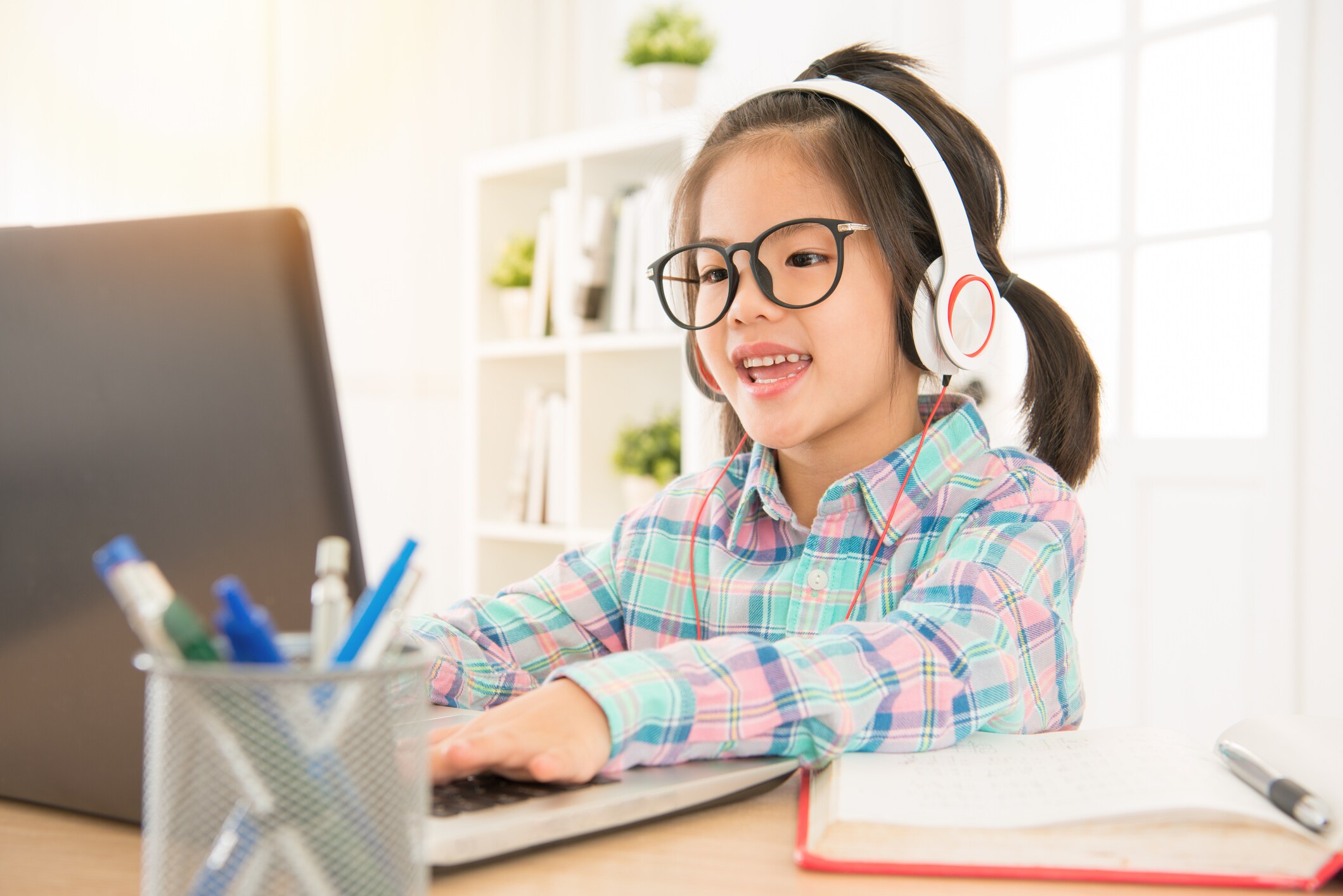 Beyond the essentials, there are a few other tech accessories that can improve your student's home learning experience:
Blue light glasses. Because your child will be spending a good part of their day staring at a screen, considers a pair of blue light glasses to protect their eyes. Some experts claim the lenses filter the light coming from screens and reduce eye strain. Blue light is also reported to affect melatonin, which helps you fall asleep, so blue light glasses may be helpful if your child needs to go from screen to bed.
Chargers. If you've been sharing one charger for multiple devices, now is the time to pick up extras to ensure that everyone is powered up and ready for class. Make sure you have a dedicated charger for each laptop, tablet or phone your students are using for school.
Monitor, mouse and keyboard. As home-based learning stretches on, kids may benefit from using a large monitor with a keyboard and a wireless mouse. You can use a docking station to connect most laptops to a monitor and a keyboard. These devices can improve the ergonomics of your child's setup and help them sustain their energy. Don't forget to get a mousepad, too. With all the designs and colors available, a mousepad is a budget-friendly way to personalize a workspace.
Printer. Your children will have assignments to print out, so be ready. Your choices will include whether to get a printer only or an all-in-one printer that includes scanning and copying. Also, think about whether you need wireless printing capabilities, two-sided printing or other features. The other big choice for most people is whether to buy an inkjet or laser printer. Laser printers cost a bit more, but toner cartridges last longer and may be more affordable than ink in the long run. Inkjet printers work well if you do limited printing and plan on colorful print jobs. Either way, stock up on paper and ink or toner to avoid last-minute problems.
You may not know your exact needs until the school year is underway, but you can learn a lot by looking at your kids' upcoming classes and gathering information about anticipated learning requirements. Contact teachers to ask about any specifics that will help you. Whatever you put in place now can be added to or adjusted as the school year proceeds.
Looking for additional resources? Use these home-learning checklists to make sure your student has everything they need to start the school year off right.