Back to school won't mean a return to the physical classroom five days a week for most students. The challenge for educators is to teach effectively and keep students engaged in a hybrid in-person/remote classroom structure.
"Teachers are problem-solvers," says Kirsten Peterson, Online Learning Experience Designer at the nonprofit education consulting firm Education Development Center (EDC). "They'll use all tools at their disposal to build effective learning communities and keep kids connected."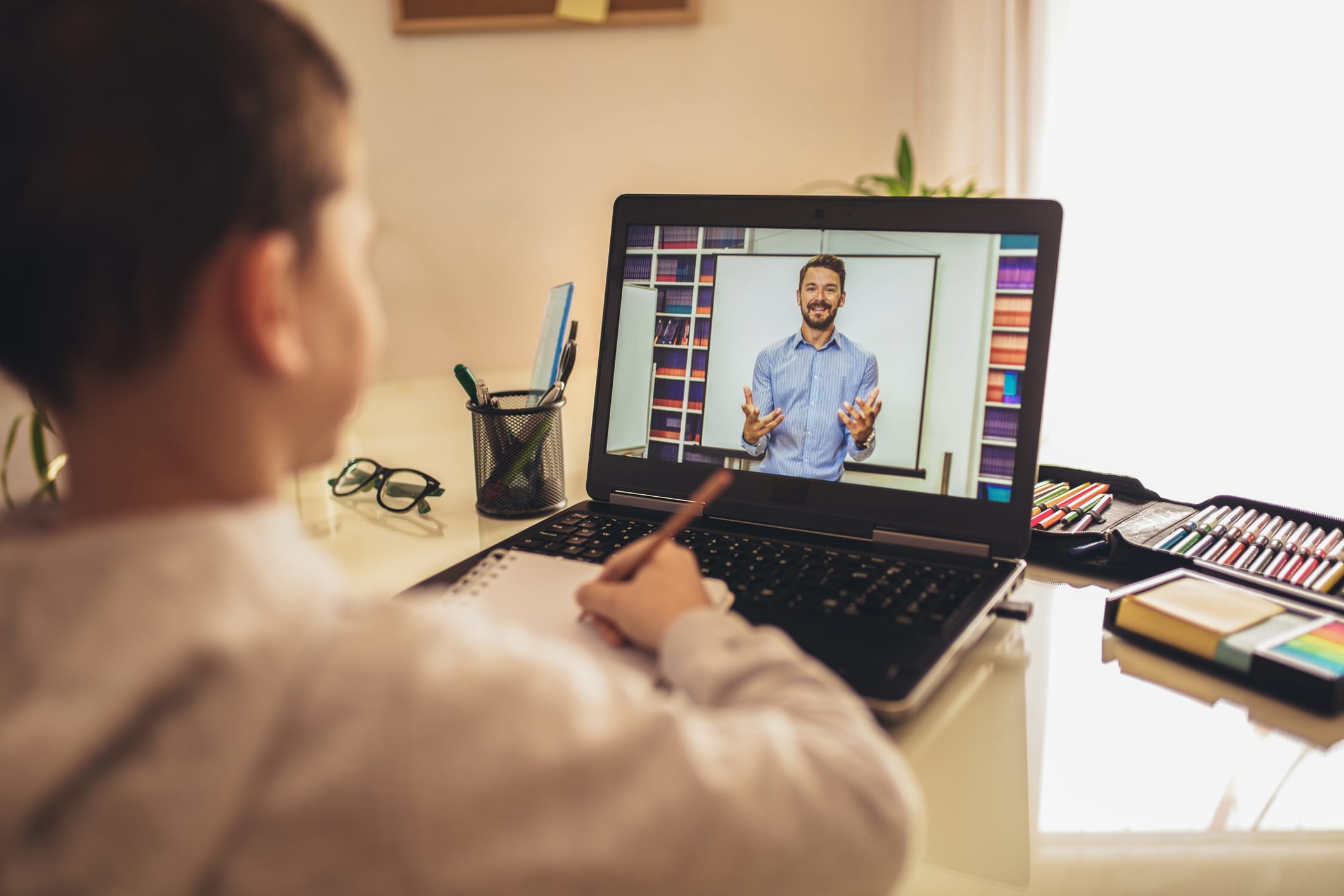 Consider these ideas to improve your hybrid in-person/remote teaching and keep your students engaged, no matter where they are physically.
Be yourself. Don't feel that just because you're on screen, you should be scripted or formal, says Peterson. Inject your personality into your video presentations, just like you do during in-classroom teaching. You might find it easier to engage with your "audience" if you use two computer screens. On one, you can view your students, and the other can be used for your lessons. It's fine to have an interesting screen background at home; just be sure it isn't too distracting. And, if you typically don't spend your day sitting, consider a standing desk.
Make your students comfortable. Some students may not want to be on screen during remote learning. They may be shy or self-conscious about letting people see their home. If they don't want their camera on, ask them to put up an avatar — it could be a picture of themselves or another image. "Work together to find a flexible solution that enables them to engage," says Peterson. "Also, let them know that you relate and don't always want to have your camera on either."
Embrace technology. Take advantage of collaborative, online tools to engage all students in your lessons. Everyone, regardless of location, can work on the same projects in Google Docs. Using a projector, you can have your remote students viewable on a smartboard, so you can see and talk to all your students when presenting. Tools like IdeaBoardz or Padlet, which allow people in different places to post questions and notes in a "thought bubble" format, can also help students in different places have a conversation together.
Take advantage of in-person time. Much of students' school time this fall may be online. Make videos of your lessons and lectures for kids to watch when they're remote, suggests Peterson, and then use precious in-class time for support.
Pause to assess along the way. Since you won't be getting the typical moment-to-moment, in-classroom feedback that helps you track whether students are following, try using polls. Simple two-question forms asking, "What do you feel comfortable with?" and "Where do you need help?" for example, can confirm that students are tracking and help you identify problems. Also, consider short, five-to-10-minute, one-on-one meetings to check in.
Hold regular class meetings. Online class gatherings where teachers and students can catch up and socialize with peers and friends are important to maintain social connections. If you lose momentum, inject some fun into the meetings by letting people show off their pets or wear something funny.
Create a robust classroom website. This can be the hub of online learning where students (and their parents) can find everything they need, such as assignments, FAQs about classroom expectations and links to social media pages where families in the class can engage. You can also publish student work here to showcase their accomplishments and allow peers to see each other's work.
If teachers, parents and students work together, they'll create a strong learning environment, says Peterson. "Technology is needed to make remote or hybrid learning functional, but it's still about the human infrastructure and making sure that's working."
Find the tools to teach effectively: Shop Back to School now.