Cyber Monday shopping is supposed to be fun — an event where we loosen the purse strings to capitalize on irresistible online specials. But there's nothing fun about falling for a Cyber Monday scam. It is understandable that buyers get caught up in the moment and hurry their purchase, but fraudsters prey on this. What can you do to ensure you don't fall into a Cyber Monday trap? There are ways to identify a threat and steer clear of costly mistakes. The following Cyber Monday security tips will help you have fun and score amazing deals, without the risk of being taken for a ride.
How do scammers target Cyber Monday shoppers?
Scammers know that as the holidays approach, many shoppers focus on getting the lowest prices on events like Cyber Monday. In 2021, shoppers will need to have their guard up against:
Fake websites that imitate real companies' online stores
Scammer attempts to learn your credit card details or take on your personal identity
Emailed coupons that lead to a fake store
False reviews of a product or company
Social media accounts that sell counterfeit products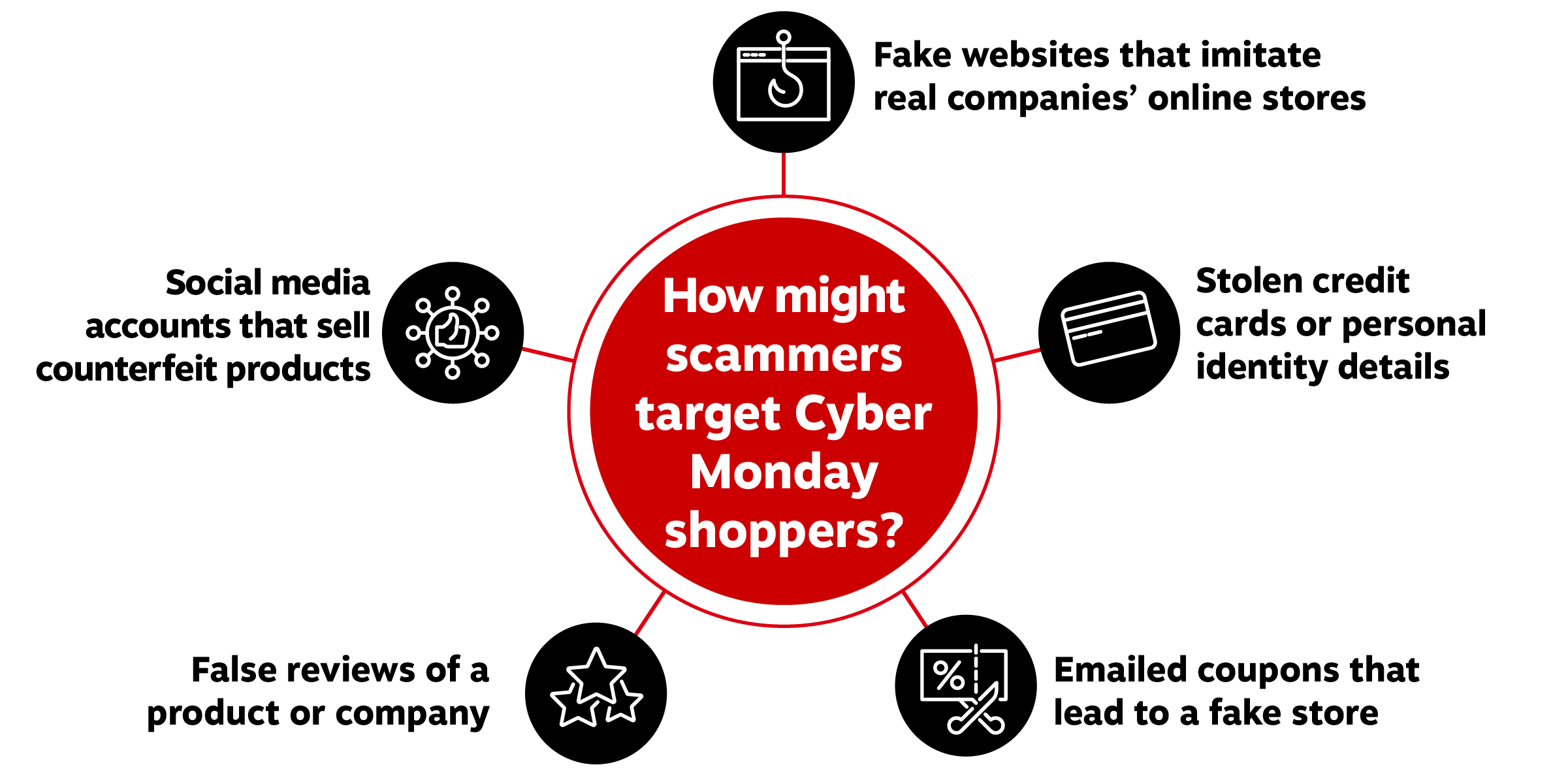 Being wary of these tactics can help you purchase confidently. Here are some Cyber Monday tips on how to stay one step ahead of scams.
Recognize authentic sites
The U.S. Cybersecurity and Infrastructure Agency is aware of the treachery used in Cyber Monday scams and says the overriding rule of thumb is to "make sure that you are interacting with a reputable, established vendor" before handing over any personal information or payment. But when a legitimate site is pirated by one or more scam sites, how can you be sure the site or social media account on which you shop is authentic?
Stick to big-name brands and retailers
A big-name brand will always have an authentic site that includes telltale signs of its secure status. The first check should be to make sure the URL is the brand's official URL. Read the URL carefully. Scammers sometimes use URLs that are similar to authentic sites, with a twist. This can include adding an extra letter or word to try to trick unsuspecting Cyber Monday bargain hunters into thinking the site is the real deal.
Second, The URL should start with "https:" rather than "http:" — as the "s" stands for "secure." This URL will also feature a padlock icon in the navigation bar to demonstrate that your information is safely encrypted. It may look like this: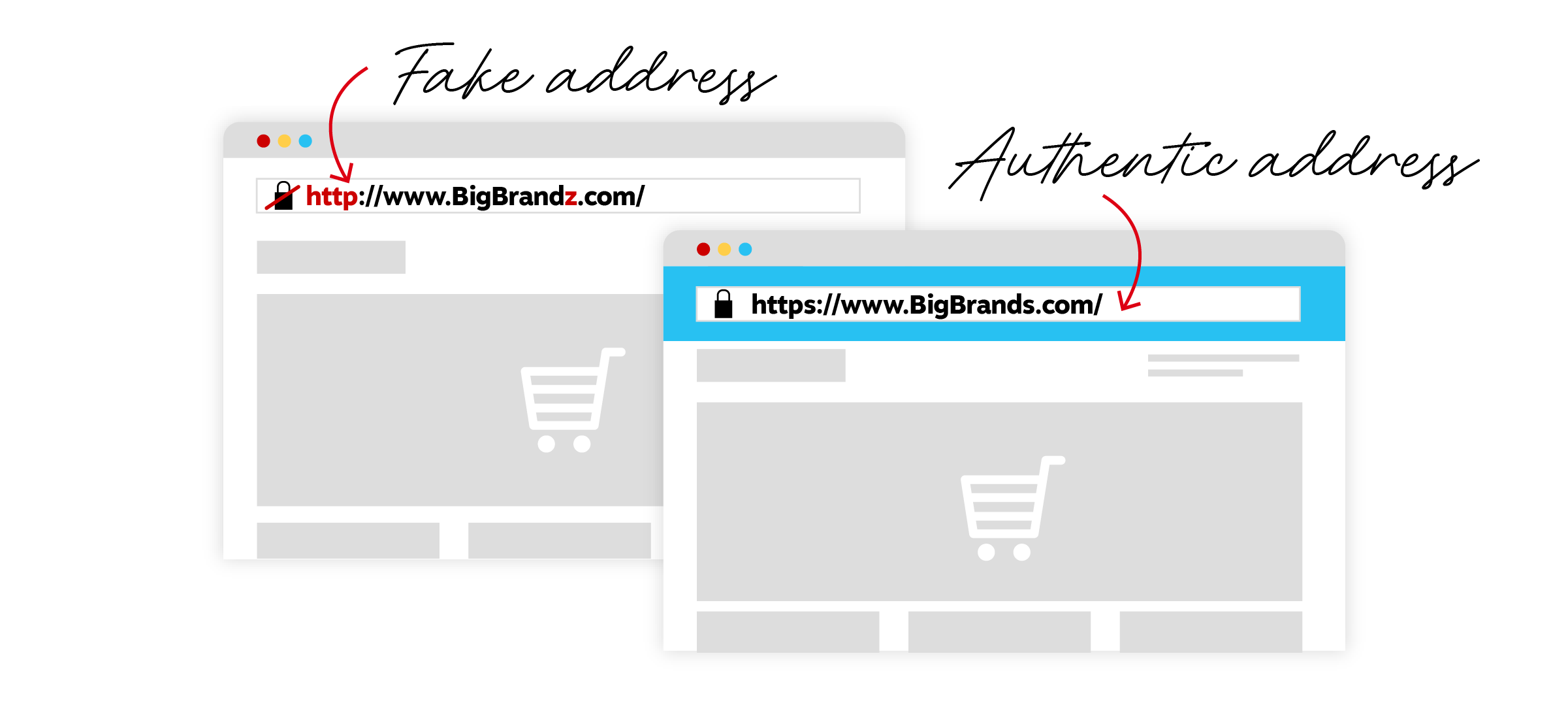 Malicious sites contain visual cues of inauthenticity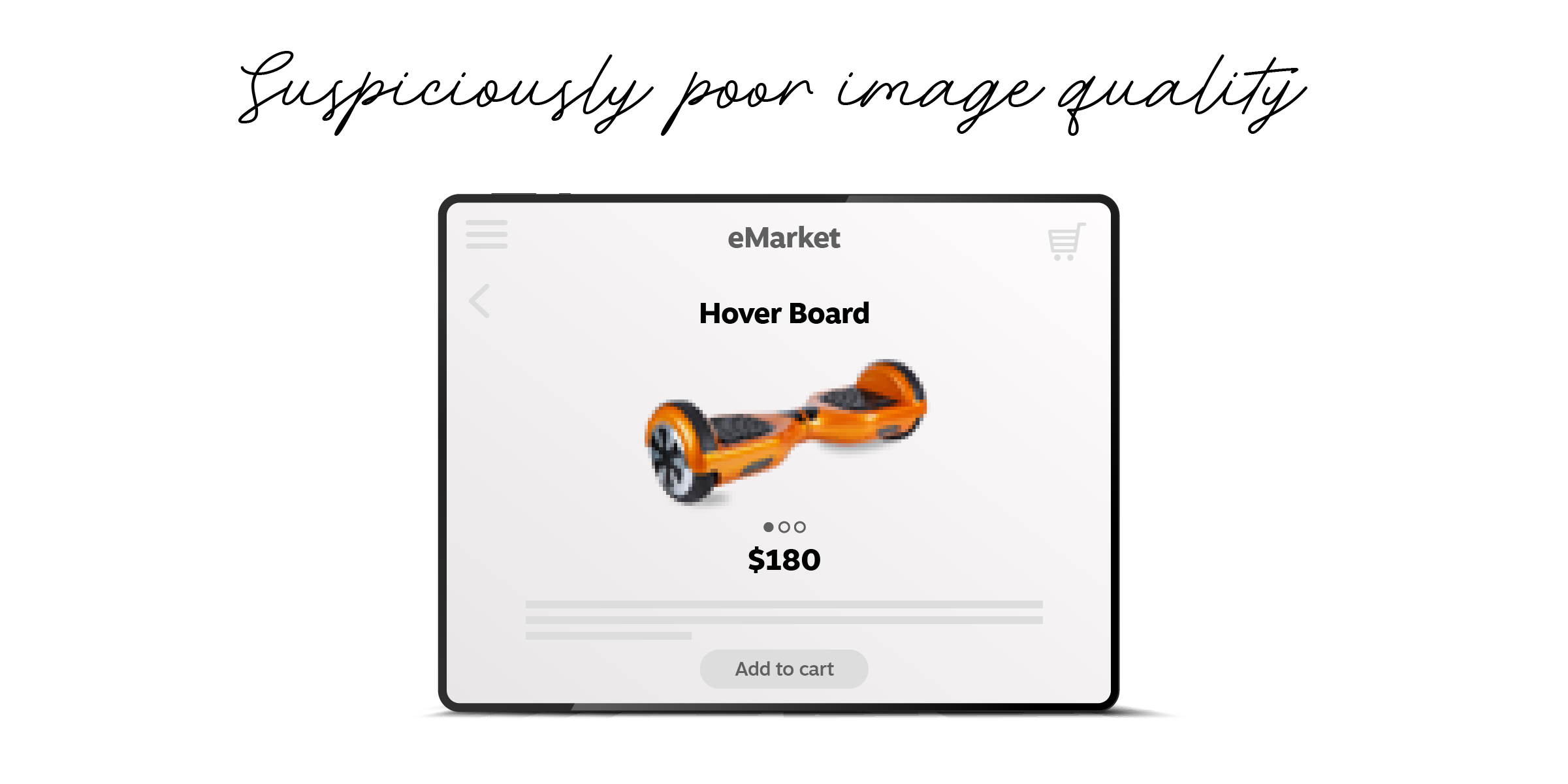 Low-quality images or stock images may indicate that a site is a poor copy of a real site. If you notice a pixelated, poorly cropped, or otherwise suspicious photo, try searching for the image in question. Scammers often steal images to lure people in. Most search engines allow you to "reverse search" other locations where the image is living online. Such a search can lead you to the authentic version of the site.
Browsers vary, but here's a typical way to conduct a reverse image search: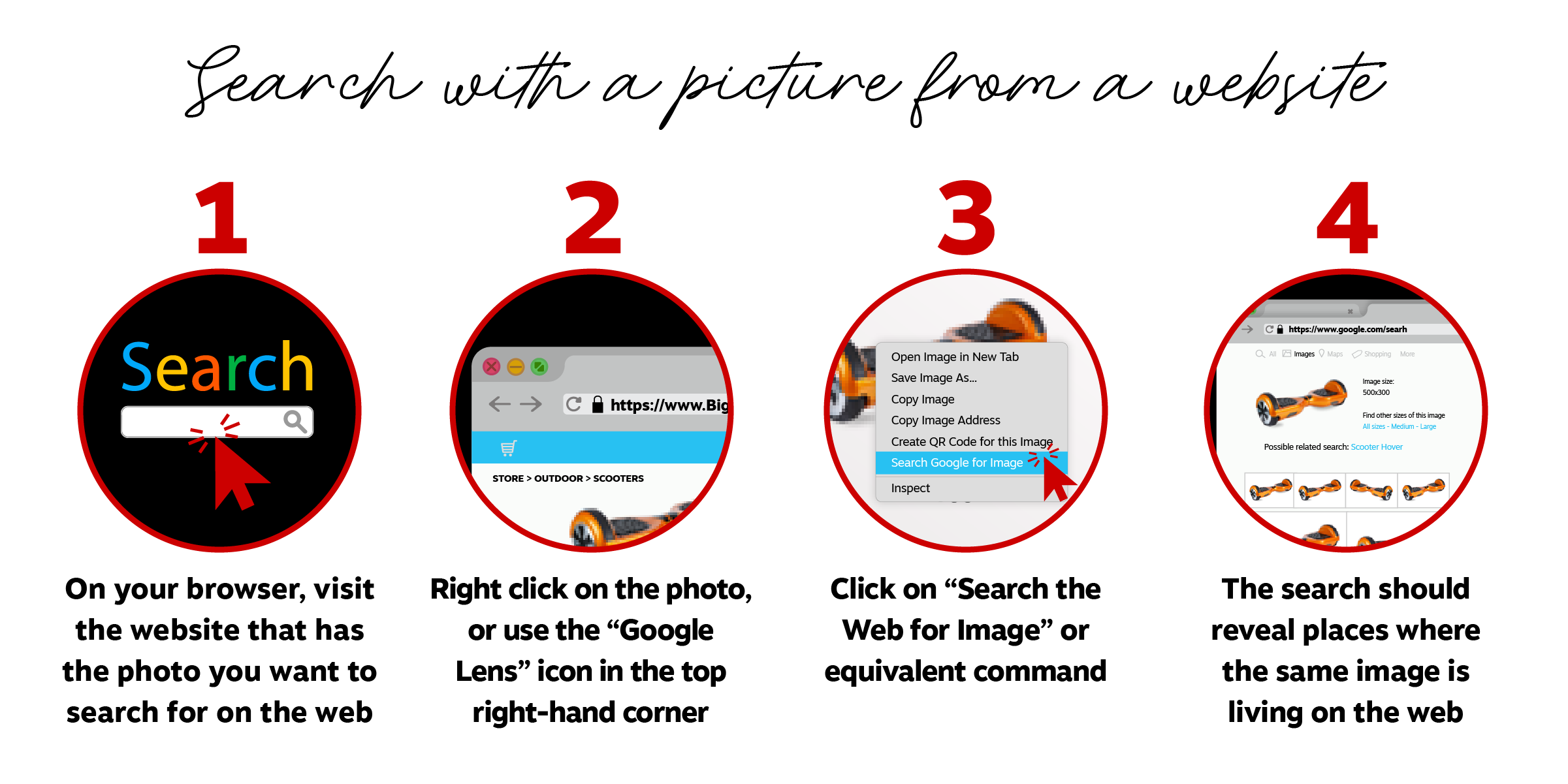 Copy riddled with errors and sentences that don't make sense is another sign of a possible scam site. Scammers are known to create pirate site networks which eventually shut down, only to be replaced by more pirate sites. If a site you visit is peppered with copy that seems less than professional, it is safest not to interact any further with the site.
Use the crime-fighting power of a Google Search
A simple Google search can help you from purchasing from a scammer. Did you find an astonishing deal on social media that you can't seem to also locate on Google? It may be best to back away from such a Cyber Monday offer. If your instincts tell you a company is overly mysterious, that's reason enough to find a more reputable, verifiable outlet.
Read the reviews
Reviews tell us much about a company and its products. The number and quality of reviews tells us a lot, too. According to business data portal Statista, "online shoppers in the United States expect a significant number of reviews when looking at a product online — the average number of expected reviews was 112." One of the most critical Cyber Monday shopping tips is to be mindful that the reviews you are reading are plentiful and reputable.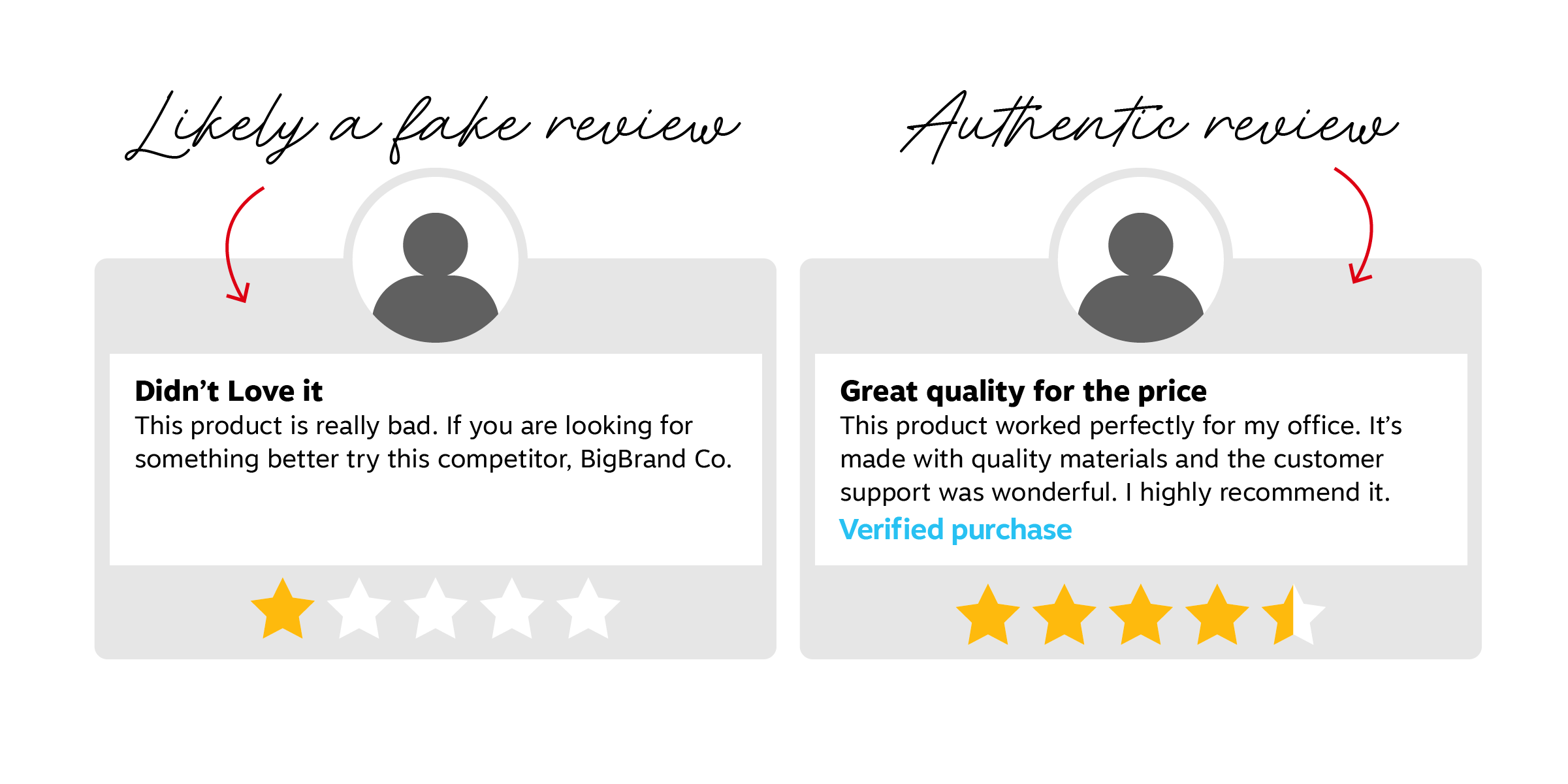 You can often determine whether reviews are above board or spam by assessing the following, according to PCMag: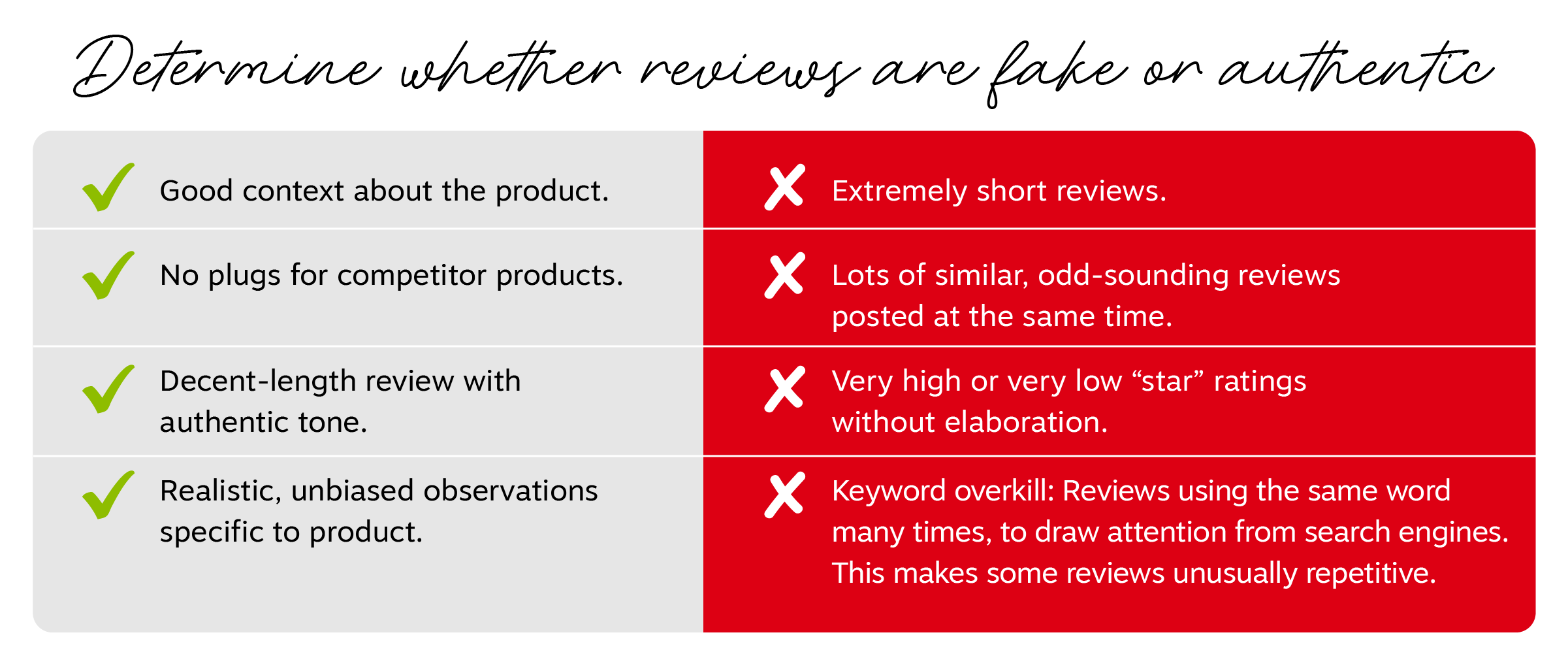 Look out for Cyber Monday email phishing
It's common for companies to send Cyber Monday deals to email subscribers, resulting in highly personalized, convenient shopping. But if consumers are not wary, email can also present a convenient opportunity for phishing scammers.
A known Cyber Monday phishing scam is where a crook masquerades as a retailer or shipping provider and sends a spoof email. On the spoof email, they delete the retailer's discount code and replace it with a code of their own, which funnel's customers' money into the thief's account. Four easy ways to avoid becoming a victim of phishing are to:
Carefully check the sender's details — does it have a suspicious address or missing domain name?
Hover — but don't click — on links to discounts. Hovering should reveal the destination URL.
Try to access the deal on an official website instead of via email.
Treat attachments as highly sinister and leave them unopened.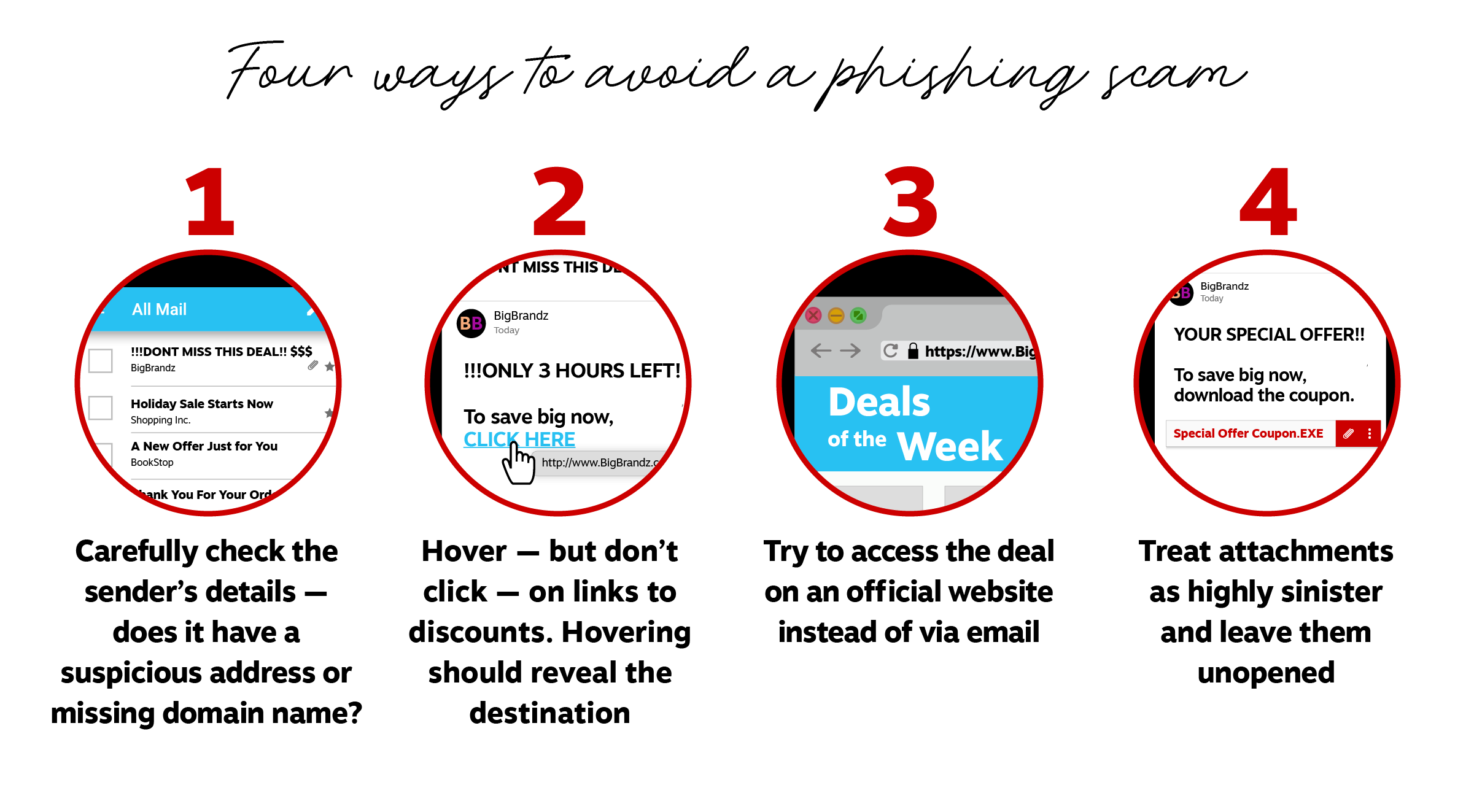 Rethink shopping on social media
Facebook, Instagram, and other social media platforms are now virtual superstores where companies large and small scramble to reach enormous audiences via paid, targeted ads. Facebook alone has 2.7 billion monthly active users which presents limitless opportunities for shoppers — and unfortunately, scammers.
To shop safely on social media this Cyber Monday, a savvy practice is to visit the seller's website before purchasing to verify the social ad's authenticity. Other tips are to leave suspicious links unclicked, and to reject Facebook ads touting holiday bonuses, odd gifts, or "freebies". While "buy one, get one free" type deals are commonly, legitimately offered, giveaways where there is no purchase needed are unusual and therefore should be treated with suspicion. Ads like these are a tactic used in Cyber Monday shopping scams.
Carefully consider your payment options
So, say you're confident in the legitimacy of a website, and now it's time to input your payment details. But before reaching for a credit card, it's a good idea to take a moment to consider the payment options on offer, and use the one you feel is safest.
When choosing how to pay...
Credit cards are more secure than debit cards. The U.S. Cybersecurity and Infrastructure Agency points out that there are "...laws to limit your liability for fraudulent credit card charges, but debit cards may not have the same level of protection."
PayPal is proven to be an extremely safe way to pay, due to its end-to-end encryption that keeps your personal information out of hackers' hands. Although paying via credit card is usually very safe on a secure site, paying by PayPal is a hot Cyber Monday security tip.
Whatever medium you choose to pay with, there should be no need to provide any more information than necessary. Your name, address, card number/expiration date/CVV code are all routine asks from a secure site. However, requests for your license number and Social Security details are major red flags.
Protect your passwords before shopping
Before inputting your payment details, it helps to know whether your information will be saved, and if so, how it will be saved. Google Chrome and Apple both facilitate password-saving functionality, so if you choose to save payment details online, take extra care to set up ultra-strong passwords. Using a password generator plus a management tool such as LastPass is an effective way to keep your passwords — and consequently your online payment details — completely secure.
There is another option though: Choose not to store your payment information on a site. Instead, opt to punch it in each time you make a purchase.
This Cyber Monday, trust your instincts!
If a deal seems too good to be true, it probably is. To improve your chances of avoiding Cyber Monday scams:
Use reputable vendors
Keep an eye out for phishing emails and delete dodgy messages
Try to confirm "unbelievable" deals in more than one place
Locate and assess customer reviews
Consider your payment method carefully
Monitor your bank statements for any suspicious activity
Once you've taken these steps, you're armed to claim an exciting Cyber Monday deal — the safe way!