Tapping into the unbound imagination of childhood is one of the best ways to spark creativity. That's the philosophy behind Inventionland in Pittsburgh, according to CEO George Davison.
When the developer of consumer goods bought a cavernous 60,000-square-foot warehouse in 2006, he challenged his designers with the ultimate DIY project: Build your own Disney-style workspace.
The environment would need to not only spark ingenuity but also be more practical than a playground.
Over 16 months, Davison's 100-member crew conceived and constructed several sets, including a racetrack, ballpark, cave, pirate ship and medieval castle. Each set houses its own division at the company and includes areas such as offices, test labs, manufacturing facilities and meeting rooms.
The team had to scale some major challenges: heating and lighting the expansive space, meeting local building codes and providing privacy in the open design.
Workplace Wonderland
Workers enter Inventionland by stepping through a secret passage behind a bookcase—and are immediately immersed in the fairy-tale realm, punctuated by the rush of three waterfalls.
"You cannot help but leave the outside world behind," Davison says. "A storybook space leads to magical thinking."
Some employees prefer to work at home currently, but Inventionland has reconfigured its various spaces, adding partitions to provide social distancing for those who wish to work onsite. The dispersed teams have found ways to remain creative and productive: They hold daily Skype brainstorms and report what they've come up with the next day.
"Quality is going up and, strangely enough, quantity, too, because people are not disrupted by coffee or hallway breaks, and those who work from home don't have drive time," Davison says. "And having fewer people at the office provides the same benefit. Everyone is able to zero in on what they're working on without disruptions."
The whimsical workspace was built to inspire employees to design innovative products and packaging that have been sold at stores from Target to Walmart, including the Fizz-Keeper, which helps prevent carbonated drinks from going flat.
The one-of-a-kind workspace has led to an offshoot of the business: Inventionland now also designs fantasy environments for schools and hospitals nationwide.
"Why shouldn't others benefit from the same heightened level of creativity, our most precious natural resource?" Davison asks.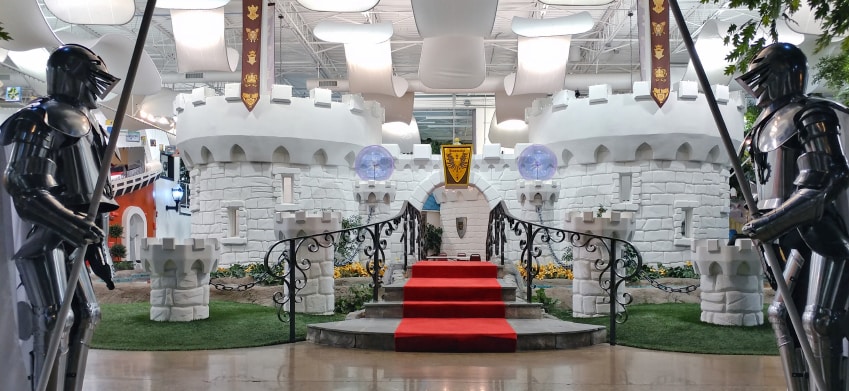 A moat with a drawbridge surrounds Inventalot Castle, with its 15-foot-tall turrets. Strategy sessions are held at a round table, of course, with offices for accounting, sales and execs.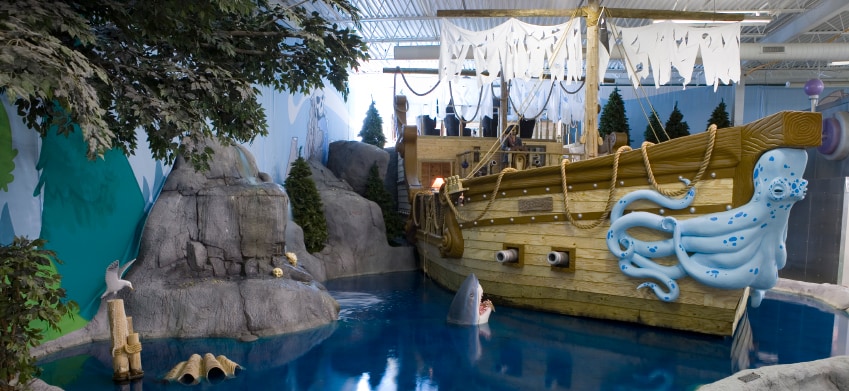 Created to house high-tech game creation, the spacious pirate ship has an upper and a lower deck. It's one "hull" of an office for a dozen producers, with desks separated by ropes.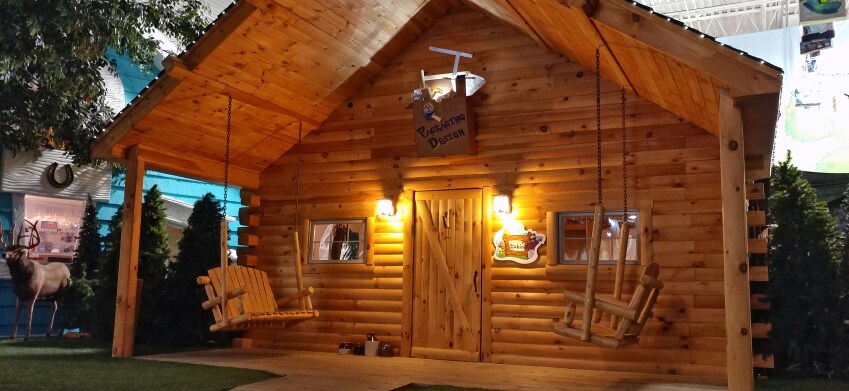 Because paper comes from wood, a cabin houses the package design department, including cutting and dyeing equipment.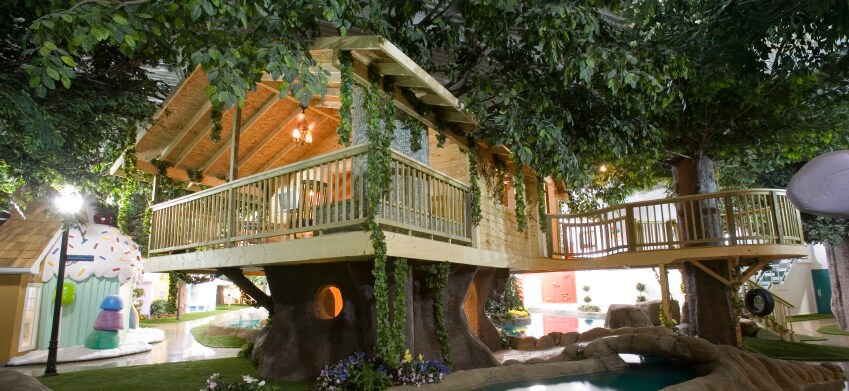 Ideas take root in a treehouse brainstorming space with dry-erase boards and a table that seats a group.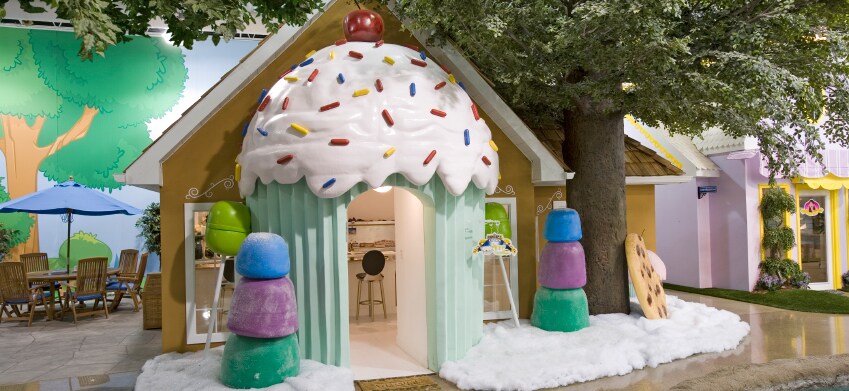 This supersized cupcake contains a full-size kitchen for filming videos. It also houses offices where ideas for culinary tools are cooked up.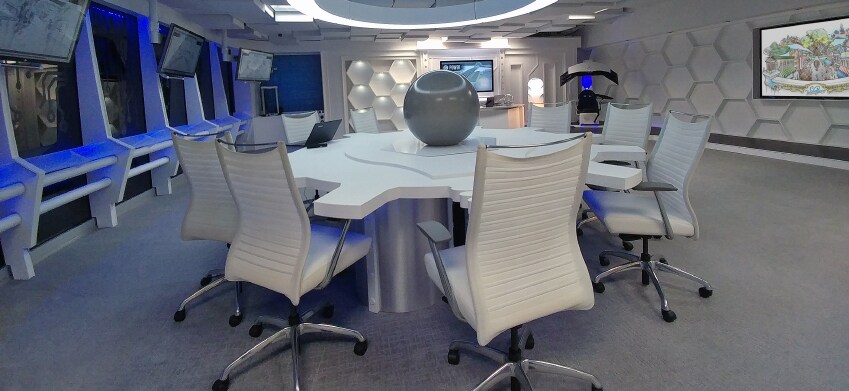 This spaceship-like area contains CEO George Davison's office and a set used to film interviews. Hexagons hide a secret entrance into the rest of the workspace.
Photos courtesy of Inventionland