Most people don't look at a theme restaurant and a nightclub and think, "This would be a great office."
But Jay Brandrup saw the unexpected spaces and envisioned how they could make an amazing headquarters for the digital firm he founded in 1995, Kinetic Communications.
Part of the charm was the location on Morris Avenue in Birmingham, Alabama, a cobblestone thoroughfare lined with warehouses built in the 1880s. The historic district has become a vibrant entertainment hot spot. "It's the place to be," Brandrup says.
He "snapped up the 10,000 square feet of weird," as he calls the space.
The office is fronted by two old train boxcars and a red caboose, vestiges of a 1970s railway-themed steakhouse.
Brandrup shared his vision with Mike Gibson, co-founder and CEO of Creature, an architecture, design and construction firm. "He created the perfect funky, weird, eclectic space—with no interior doors," Brandrup says.
During an 18-month rebuild, Gibson's team filled what used to be a cavernous dance hall with what Brandrup refers to as a "crash-landed spaceship" (actually a double-decker cube for offices). And the club's VIP room became a brainstorming room.
There's also a tricked-out gaming area, replete with arcade machines and a Ping-Pong table. Just don't call it a breakroom.
"It's where creativity and collaboration occur," Brandrup says. "Play fuels ideas, and camaraderie raises productivity." Even clients sense the creative culture, he adds.
Brandrup never wants to relocate his company. "I have my dream job in my dream space," he marvels. "We're here for life."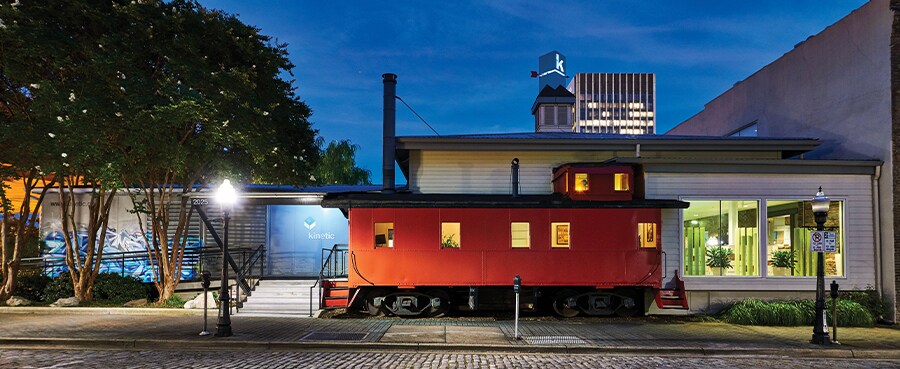 Kinetic stands out in Birmingham's historic district with its caboose entrance.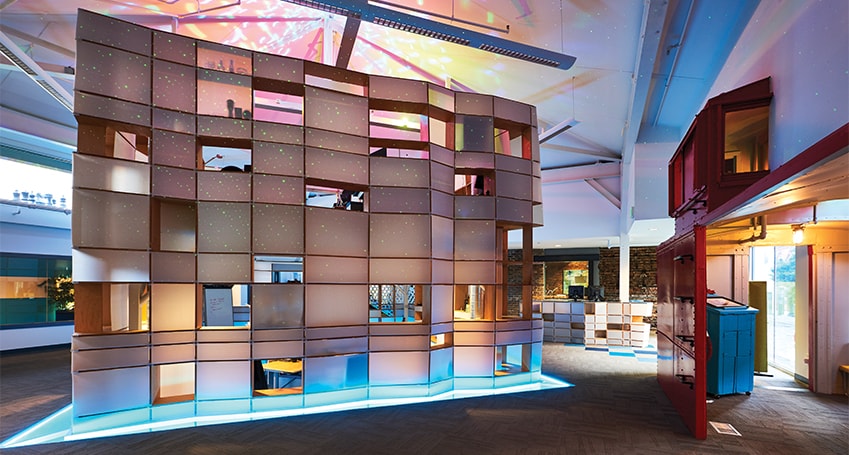 A double-decker "crazy cube" houses six web designers and developers.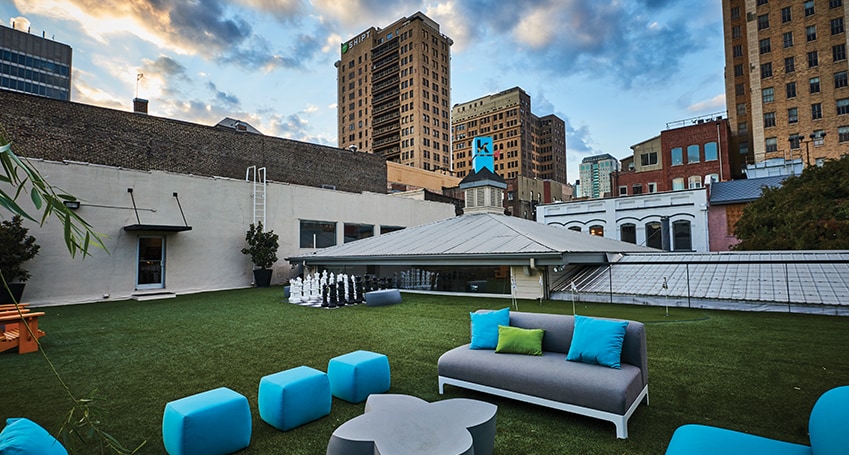 Workdays wind down on the rooftop, with its giant chessboard, golf green and spectacular downtown view. "It's where we recharge," Brandrup says.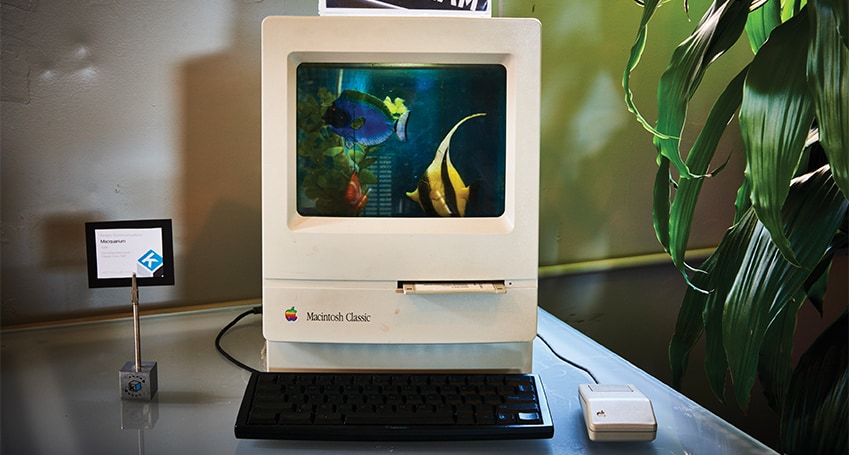 "The 1992 Macintosh Classic, with a fish tank fora screen, fits the quirky, retro vibe," Brandrup says.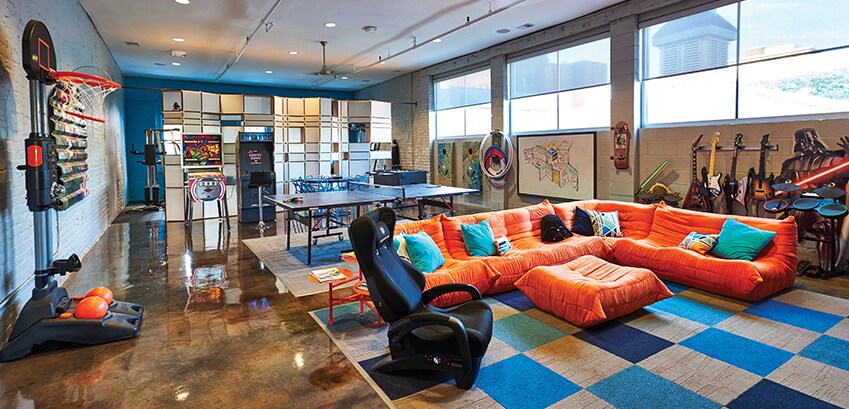 LED hula hoops and Wii game guitars add to idea-fueling fun—in a space that can be converted to a 75-seat meeting room. The orange sofa delivers "crazy comfort" (per Brandrup) for afternoon naps.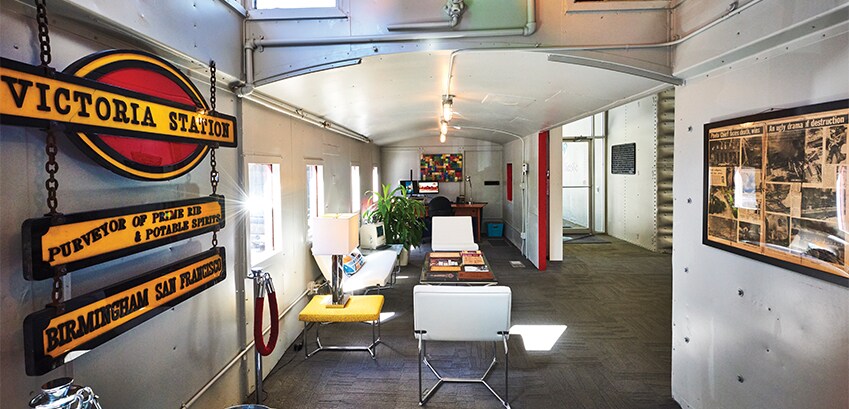 The caboose's interior serves as a waiting room and shrine to the building's history, with signs and vintage menus from the restaurant that once occupied the space.
Photos courtesy of Kinetic Communications