Advancements in digital technology have transformed the modern office, and one game changer is role of the remote worker, particularly during the COVID-19 pandemic. Employees can now log on and work from anywhere — their home, an airplane or a remote office. But with this newfound freedom comes the challenge of maintaining a productive and motivating company culture for those working remotely.
Off-site workers play critical roles in the business landscape, which is why you need to know how to motivate remote employees. Let's look at ways to enhance their communication and build team engagement.
Use Communication Tools to Boost Remote Workers' Engagement
When planning how to engage remote employees, invest in tools that allow them to communicate regularly with other team members. These tools include:
Instant messaging.
An effective instant messaging platform is crucial to a successful remote workforce — and it can benefit in-office employees as well. Slack and Microsoft Teams allow team members to communicate similarly to how they'd interact in an office, only more efficiently. Instead of emails cramming your inbox or people knocking on your office door, Slack creates a steady stream of categorized conversations and becomes a collaborative hub for your employees. Create exclusive channels for specific topics — from projects to general discussions and even a #justforfun channel.
Remote video conferencing.
While many remote workers may shy away from video conferencing, it's an essential tool for team building. Encourage participants to use video capabilities. Being able to see one another promotes camaraderie and is critical for picking up on nonverbal communication.
To take the chore out of video meetings and encourage engagement, start sessions with visual icebreakers. For instance, have each remote employee show off their pet or favorite office accessory. Another fun icebreaker is a "neatest desk" contest. Ask everyone to display their workspace and award a prize to the most organized.
Document collaboration tools.
Every business has different needs when it comes to document collaboration. Take the time to research the one that's ideal for your company, as it's an essential tool to keep remote workers connected. From Google Drive and Dropbox to Atlassian and Trello, there are numerous options that allow for real-time collaboration between team members, no matter where they are.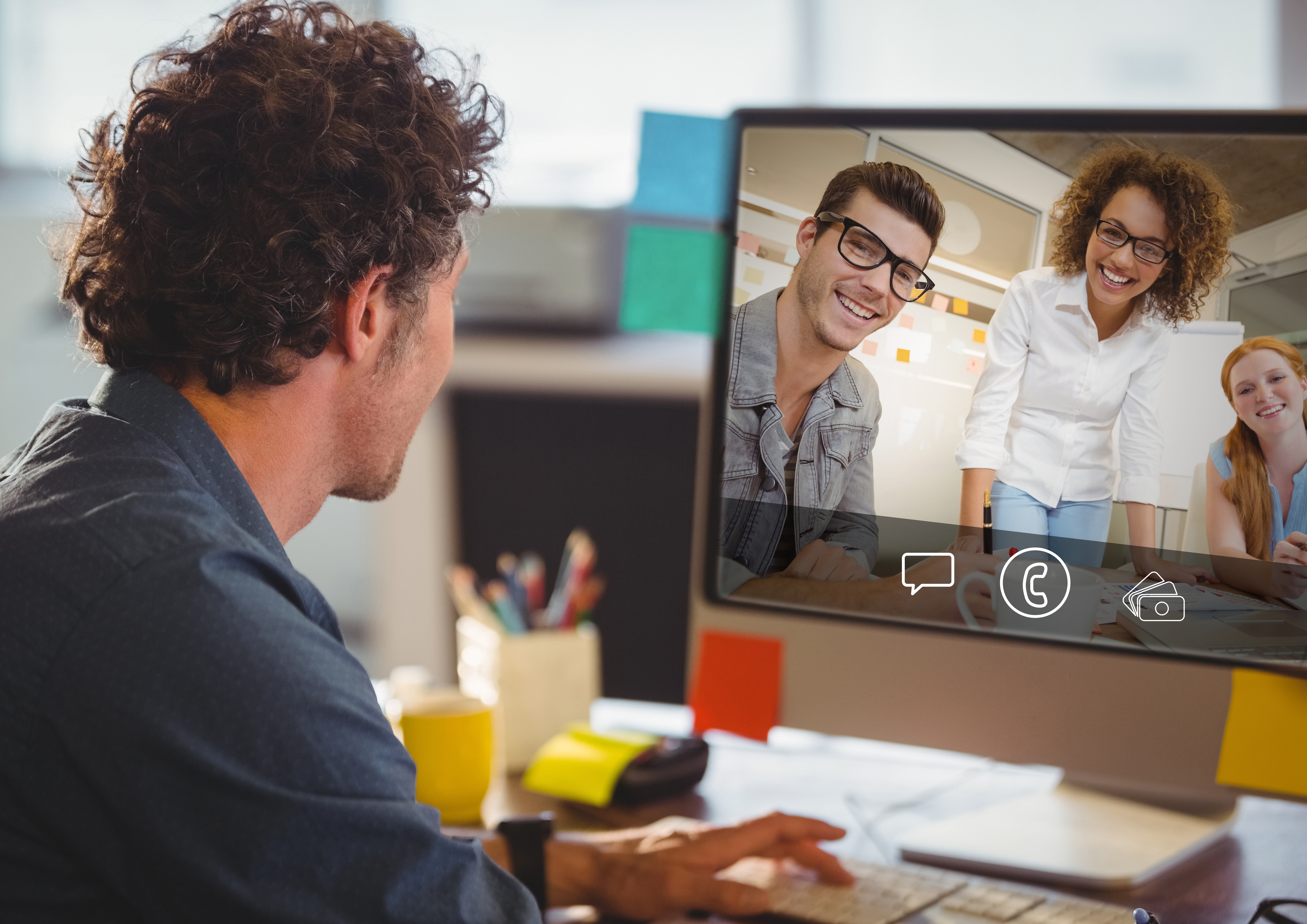 Implement Creative Ways to Engage Employees
Another essential element to build and maintain company culture and camaraderie is establishing remote employee engagement activities.
Introduce new remote workers to the team.
When you onboard a new remote team member, schedule one-on-one video calls with direct co-workers and host an all-hands call for an introduction. Ask them to fill out a "get to know me" questionnaire so the team can learn some fun facts about them.
Host regular team meetings.
Have company leaders hold quarterly "Ask Me Anything" sessions (AMAs) over video conference to encourage feedback and prompt ideas. These meetings provide a relaxed environment to get to know senior members of the team with whom remote workers may not typically interact.
Encourage virtual lunches or happy hours.
Allow remote team members to expense lunch once a month. Then arrange for them to chat over video conferencing with their co-workers while they eat. Incorporate team building "lunch and learn" training seminars, presentations and collaborative brainstorming sessions into the mix. Or, host virtual happy hours once a month, where the focus isn't on work.
Organize online gaming or viewing sessions.
Encourage your company's gaming fans to form teams online and compete in multiplayer games — like Fortnite or Minecraft — in their downtime. For the non-gamers on your team, recommend they host discussion groups or "watch parties" of their favorite TV shows or live events over video conferencing during lunch breaks.
Listen to team members' interests.
Have team members create communal music playlists on their favorite streaming services to share with co-workers. Music is a great bonding tool and an excellent way for at-a-distance workers to get to know one another better.
Host remote holiday parties.
The holidays are ideal occasions for bringing all your employees, in-house and remote, together. Consider allocating a budget to allow remote workers to host their own holiday gatherings and encourage them to celebrate safely with nearby co-workers. Another thoughtful option is to send a gift basket to show your appreciation for their hard work throughout the year.
Whether you have full-time remote employees or on-site associates working temporarily from home, it's essential to keep them engaged, motivated and productive.