During the COVID-19 pandemic, many people have been experiencing grief or trauma, whether it's from generalized stress, being thrust into a new way of working, falling ill or losing a loved one. These wounds won't vanish when resuming operations. As a company, though, there are ways to help employees when they return to office life.
The scope of the pandemic means that more people may need access to mental health programs. "We are seeing alarming numbers related to the number of people developing mental health conditions, anxiety, depression, substance use, PTSD, trauma and excessive levels of stress," says Darcy Gruttadaro, program director of the Center for Workplace Mental Health at the American Psychiatric Association Foundation.
Managers and leaders shouldn't fill in for medical professionals. But they can offer support by providing resources, implementing new policies and establishing a supportive environment. Here are ways businesses can support employees after trauma.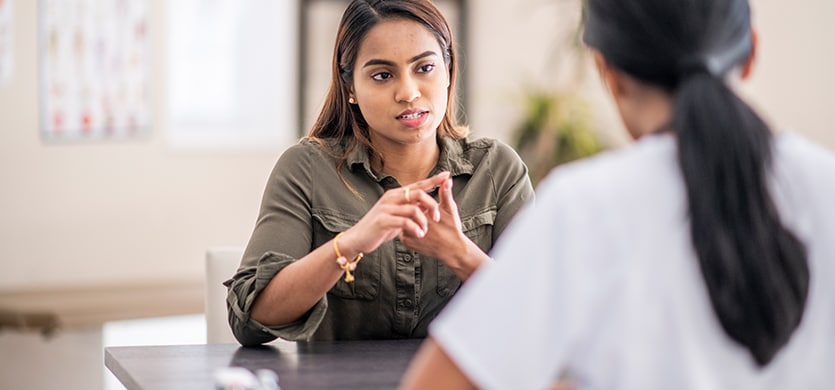 Create a Welcoming Culture
Establish an environment where employees feel safe to express their emotions. They need to understand that they can come to managers or human resources without fear of punishment or firing because they shared their struggles.
This starts with leadership. "Leaders set the culture, and they need to be clear about mental health, mention it, normalize it and show some vulnerability in terms of how they have experienced stress and challenges around uncertainty," Gruttadaro says. When employees witness these practices, it will be easier for them to follow suit.
As employees return, management can set the tone by preparing communications that touch on these points. An executive can craft an email acknowledging that distress is normal and can be ameliorated with help.
Show Transparency in Your Decision-Making
Prepare FAQs about mental health that touch on what services are covered in employee health plans and what the company is doing to help keep people safe. Even when they return to the office, employees will likely still be concerned about getting sick, which can create or worsen conditions like anxiety. So spell out what your company is doing to help prevent the spread of illnesses.
Allow employees to provide feedback about the company's approach to mental health by holding town halls or putting a confidential comment box in the office. Be sure to review and address comments. "Open up a dialogue and find ways for employees to communicate their concerns," Gruttadaro says.
Transparency is also important — as is understanding how employees define the concept. A recent survey shows that 55% of business owners describe their organization as "very transparent," while only 18% of employees agree. Don't hide disappointing news. Say, for example, your healthcare policy changes and copayments for counseling sessions increase. Let employees know upfront so they don't find out after an unexpectedly pricey therapy session. Transparency builds trust, which in itself can improve employee well-being.
Demonstrate Flexibility
Recognize that employees will probably not be operating at 100% efficiency when they return. Consider this when observing employee performance.
"There is the side of needing to get the work done. Then there's the human side: We all have to recognize this is historic, this is extremely difficult, and people are fearful," Gruttadaro says.
Companies should accommodate flexible arrangements where possible. If some employees are uncomfortable coming into a shared workspace, make remote work an option.
Alter policies to reflect the circumstances. For example, companies can offer additional days of paid time off or accommodate nontraditional working hours. Such changes don't need to last forever — designate a period as a transitional window in which these modifications will apply.
How long should this window last? "Organizations should decide what a reasonable transition period is for their type of business," Gruttadaro says. "It's a balance between making adjustments through a transitionary period and then making decisions about the economic viability of continuing those changes."
Provide Easy Access to Services and Support
Put together a collection of resources on stress management, self-care, mental illness and trauma from reliable organizations such as the American Foundation for Suicide Prevention, Anxiety and Depression Association of America and HelpGuide.org. Then make sure employees know they exist and can easily access them. The same goes for ensuring that employees understand their rights under the Family and Medical Leave Act and the Americans With Disabilities Act.
As for internal resources, remind employees about the company's employee assistance program (EAP) if you have one. Often, employees are introduced to EAPs during onboarding but aren't reminded about them after that, Gruttadaro says. As you familiarize employees with your EAP, reinforce that the service is confidential.
"Many will be fearful of being vulnerable and losing their job," Gruttadaro says. "That may cause them to feel less willing to come forward and seek care when they need it."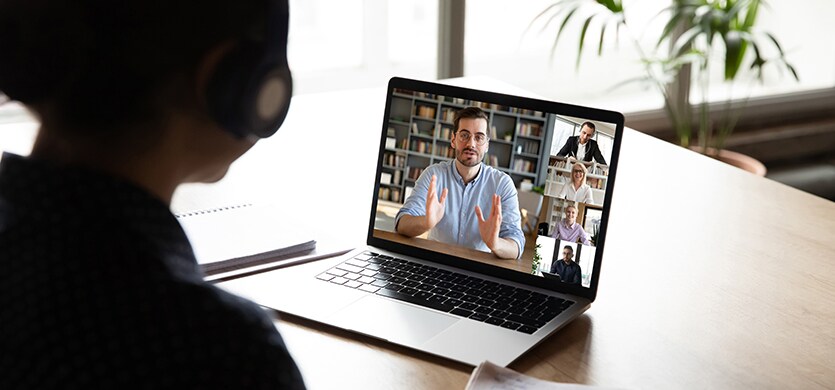 Evaluate the Company Health Plan
Work with your healthcare policy provider to ensure employees will have access to mental health services and that the costs are covered.
"Employers routinely negotiate with employee benefit consultants and with health plans directly about the benefits they offer to employees," Gruttadaro says. "There will be an increase in the number of people that require mental health care. Ask them, 'How do you intend to address that?'"
Gruttadaro also suggests that companies consider a collaborative care model, a form of healthcare that connects primary care providers with care managers and psychiatric consultants. The goal is to integrate mental health professionals into primary care in a cost-effective way.
Provide Mental Health Training Programs for Managers
Develop internal training programs for management that increase awareness of mental health conditions. That way, managers will be empowered to spot early warning signs of mental illness and can develop the skills to begin difficult conversations with employees. They can't play the role of a mental health professional, but they'll be able to ask the right questions and show their support for employees.
In-office training sessions from organizations such as Mental Health America touch on understanding mental health, managing crises and supporting employees.