After a busy morning of work, lunchtime is a welcome opportunity to slow down, refuel your body, and recharge your social battery by engaging with coworkers in the office kitchen — even if it's just while standing in the microwave line to heat up your food.
Why and How to Take Time for Lunch in Workplace Break Rooms
The American workforce is notorious for overworking. Desk eaters often feel like they're more productive eating at their desk (or skipping lunch altogether), but this isn't usually the case. The Harvard Business Review reports that the 62% of American workers who still eat at their desk in the office post-COVID experience more burnout, mindless overeating, and social isolation — all of which have detrimental impacts on your mental and physical health. Just a few of these include depression, heart disease, anxiety, and low work satisfaction, all of which can also lower productivity.
Here are just a few suggestions for ways you can make time for lunch in the work kitchen during your work day:
Schedule breaks into your day in the morning so that lunch is built in
Skip meetings you don't need to be in so you have more time for a lunch break
Get to work earlier so that clocking out for lunch doesn't mean going home an hour later
Hold yourself accountable by coordinating your lunch break with coworkers
Organize a small, socially distant lunch outing with coworkers at your favorite restaurant so you're more likely to attend
If you haven't experienced the benefits of the workplace kitchen, it's time to take a visit to the office's cultural epicenter and enrich your work life with the diverse personalities your coworkers have to offer! In eating lunch with them, you'll appreciate not only their unique personalities but also their various choices in lunch totes — and you may even find that a coworker's personality and lunch bag are connected. What does your lunch container say about you?
Find out below in our seven workplace lunch box personalities!
Personality type: Easygoing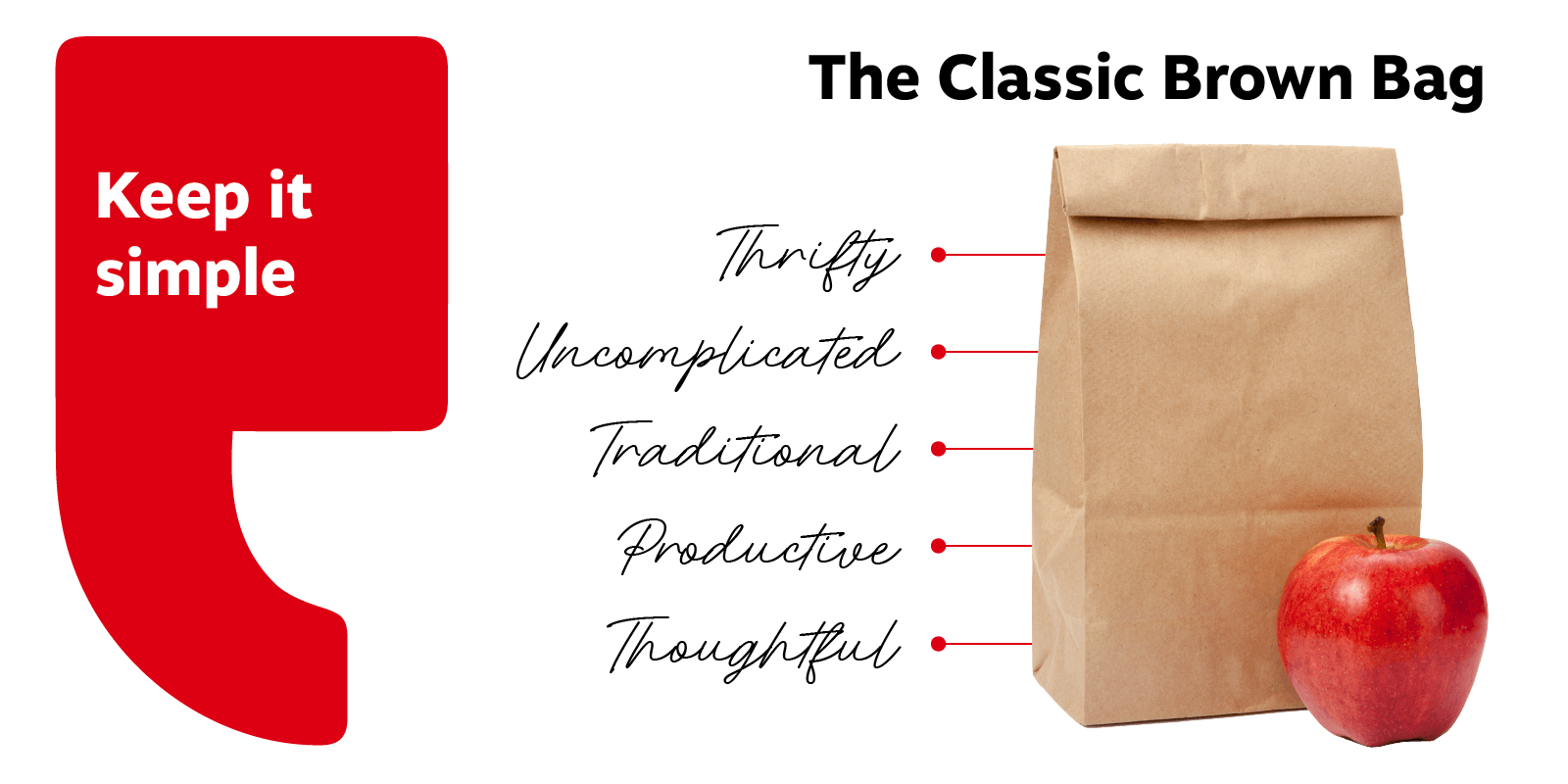 Top traits:
Thrifty
Uncomplicated
Thoughtful
Traditional
Productive
I'm easy to please! Give me a good old-fashioned brown paper bag with a sandwich and an apple, and I'm ready to take on the day. (I like to save a few dollars wherever I can.) I take life at a slower pace. I'll take the scenic route to work sometimes just because it makes me happy. It's the little things in life that bring me joy — the high fives from coworkers in the hallway, the good weather during my morning commute, and the free coffee provided by the company in the mornings. I appreciate tradition, stability, and consistency. Change isn't my favorite, but I can adapt when I need to. I'm a little on the quieter side; I like to pop in my headphones and plug away at my work, but I'm friendly when approached and easy to work with.
Personality type: Health-Conscious Foodie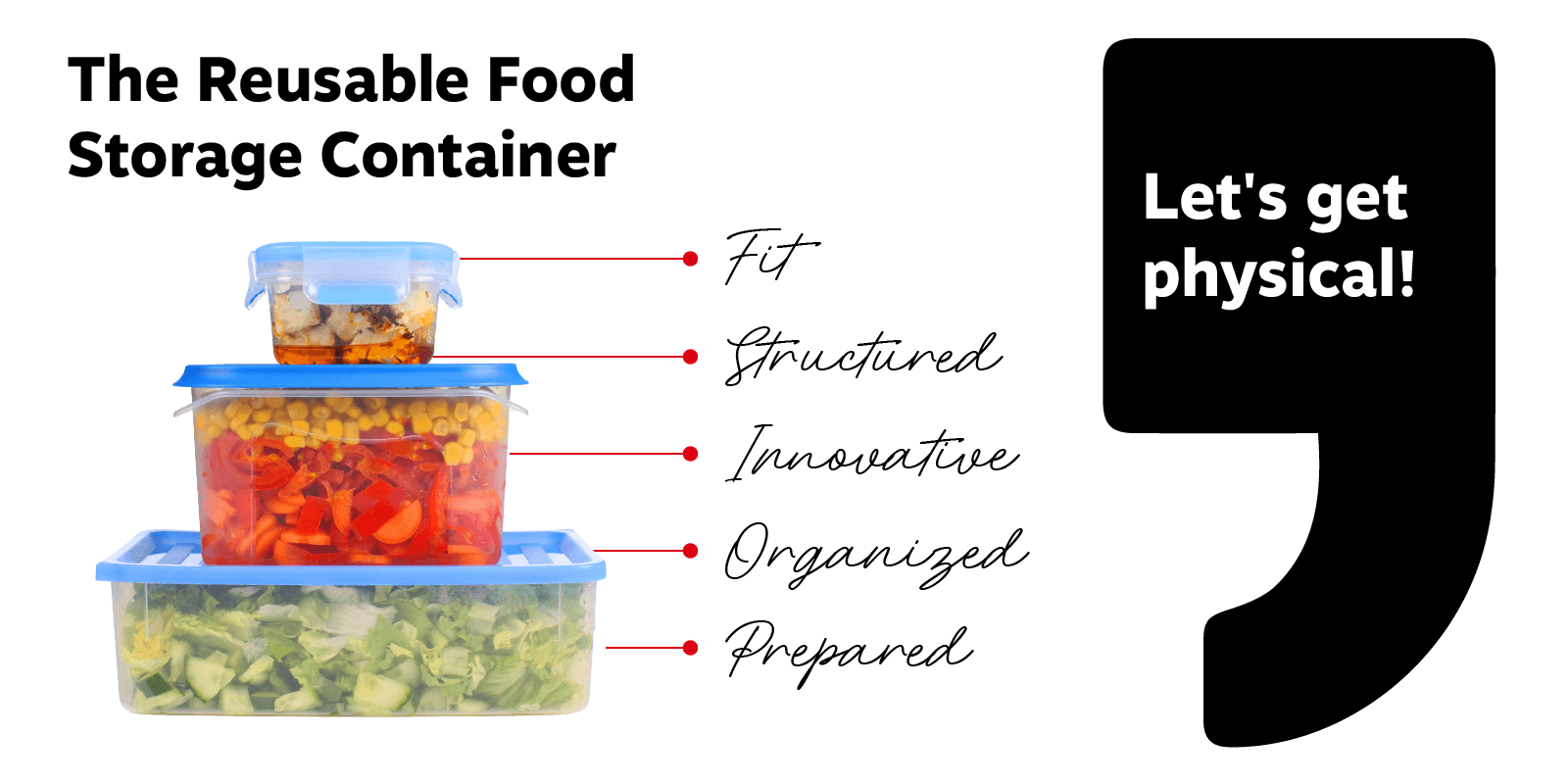 Top traits:
Fit
Structured
Innovative
Organized
Prepared
I'm a huge foodie, and I follow a structured routine so that I never have to compromise the comfort of a hot meal for convenience. I'm the one in the office break room eating roasted tandoori cauliflower or zucchini noodle pad see ew from reusable food storage containers that leads coworkers by the nose to my lunch table in hungry curiosity (you'll never catch me with a PB&J). A lot of my time is spent experimenting in the kitchen with fresh ingredients. I love to be in control of my life, especially when it comes to my diet. I'm very conscious of my health, and as an avid planner, I know what I'll be eating every day at the beginning of the week. This translates to my work life, too, which means I'm prepared for anything the job throws my way.
Personality type: Hipster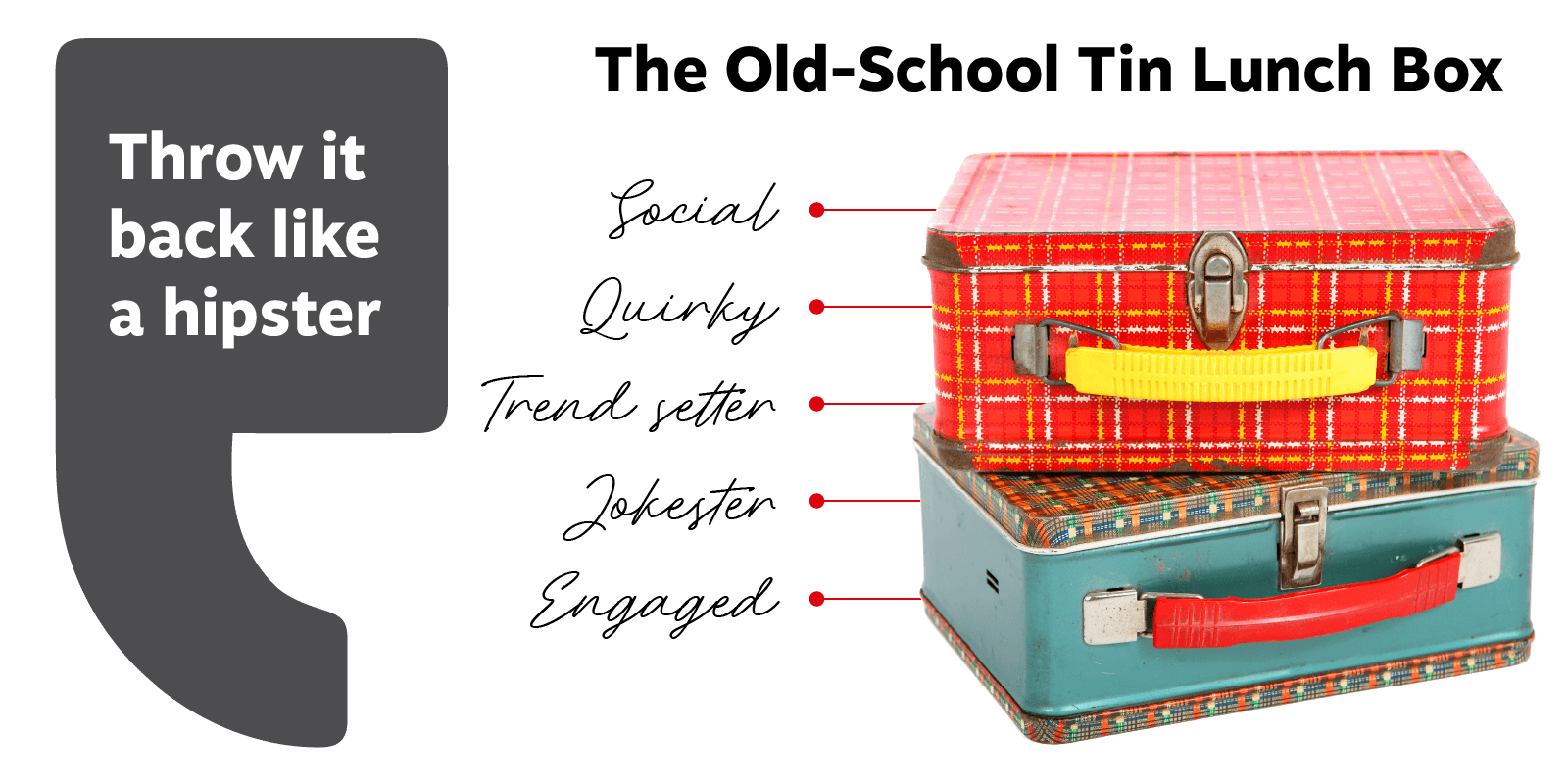 Top traits:
Social
Quirky
Trend setter
Jokester
Engaged
I listen to indie music and wear vintage clothing. When things start feeling stressful at work, I like to lighten the mood by talking about a movie I think everyone should watch. I thrive on the energy I get from making coworkers laugh. I'm also the one who coordinates activities for my work friends outside the office. I consider myself an old soul. I'm nostalgic for decades I never lived in, which is why I love to collect quirky, retro items like old-school lunch tins, comic books, and vintage video games. I take pride in setting trends around the office and bringing old things back in style. I'm involved in office goings-on and hate to miss out on any meetings or gatherings.
Personality type: Whimsical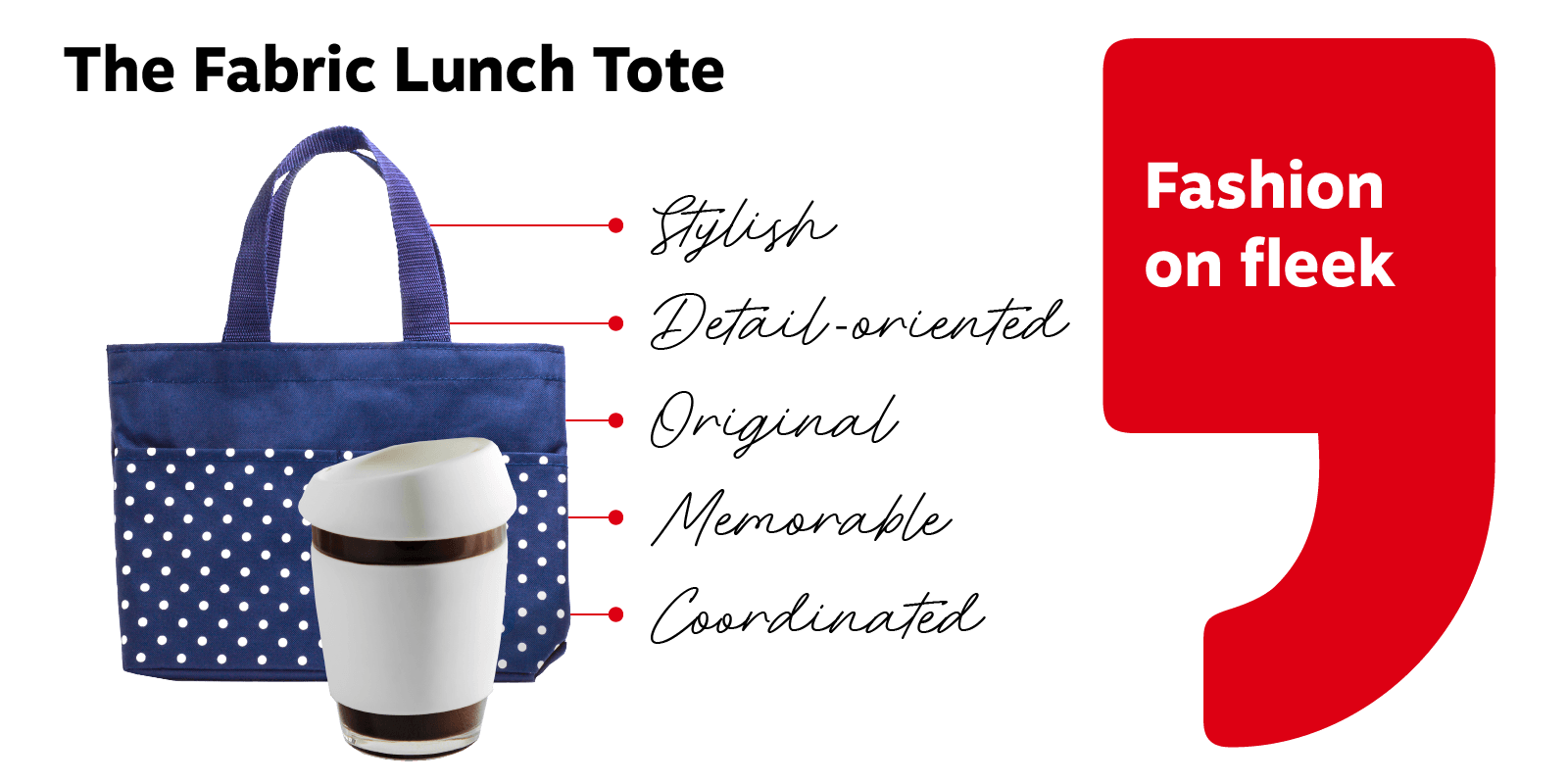 Top traits:
Stylish
Detail-oriented
Original
Memorable
Coordinated
I'm the type of person who loves to make a statement and enjoys dressing to impress. People who meet me rarely forget me because I like to stand out! I never leave the house without being fully put together. I aspire to be a style icon around the office, and take pride in expressing myself outwardly. That's why I have multiple fabric lunch bags in several vibrant colors and patterns to match my mood each day. You can think of me as a perfectionist in all the best ways. My work is always thorough with attention paid to every detail no matter how small the job is, and this aspect of my personality translates to my outfits and even my lunch. I like to be highly coordinated, so all of my attire and accessories are carefully chosen to match all the way down to my lunch tote.
Personality type: Creative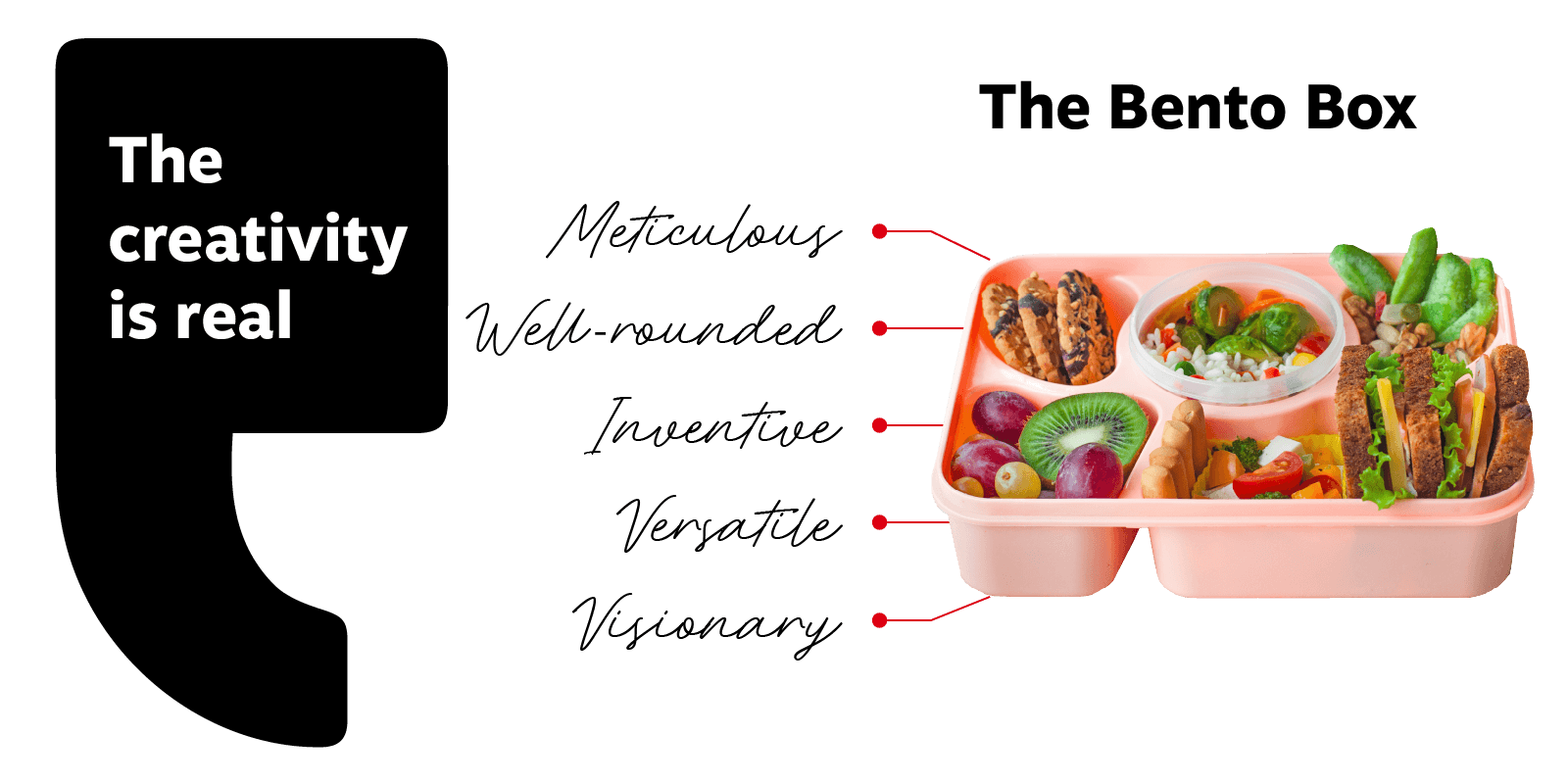 Top traits:
Meticulous
Well-rounded
Inventive
Versatile
Visionary
I'm not the kind of person you'll find eating the same foods every day. I add lots of variety to my life — both in my lunch choices and my work style. Just as I prefer to bring something different to eat for each day of the week, I also like to sit in a different place in the office every day to avoid falling into a routine that dulls my creativity. I like to be inspired, and I find that frequent change inspires me the most. That's why I love using a bento box for work! It allows me to come up with new and unique food pairings and prevents my food from touching, which I can be particular about. In the same way that I'm creative and particular about my food, I'm also an innovator at work who comes up with fresh ideas and puts a personal stamp on everything I do.
Personality type: Utilitarian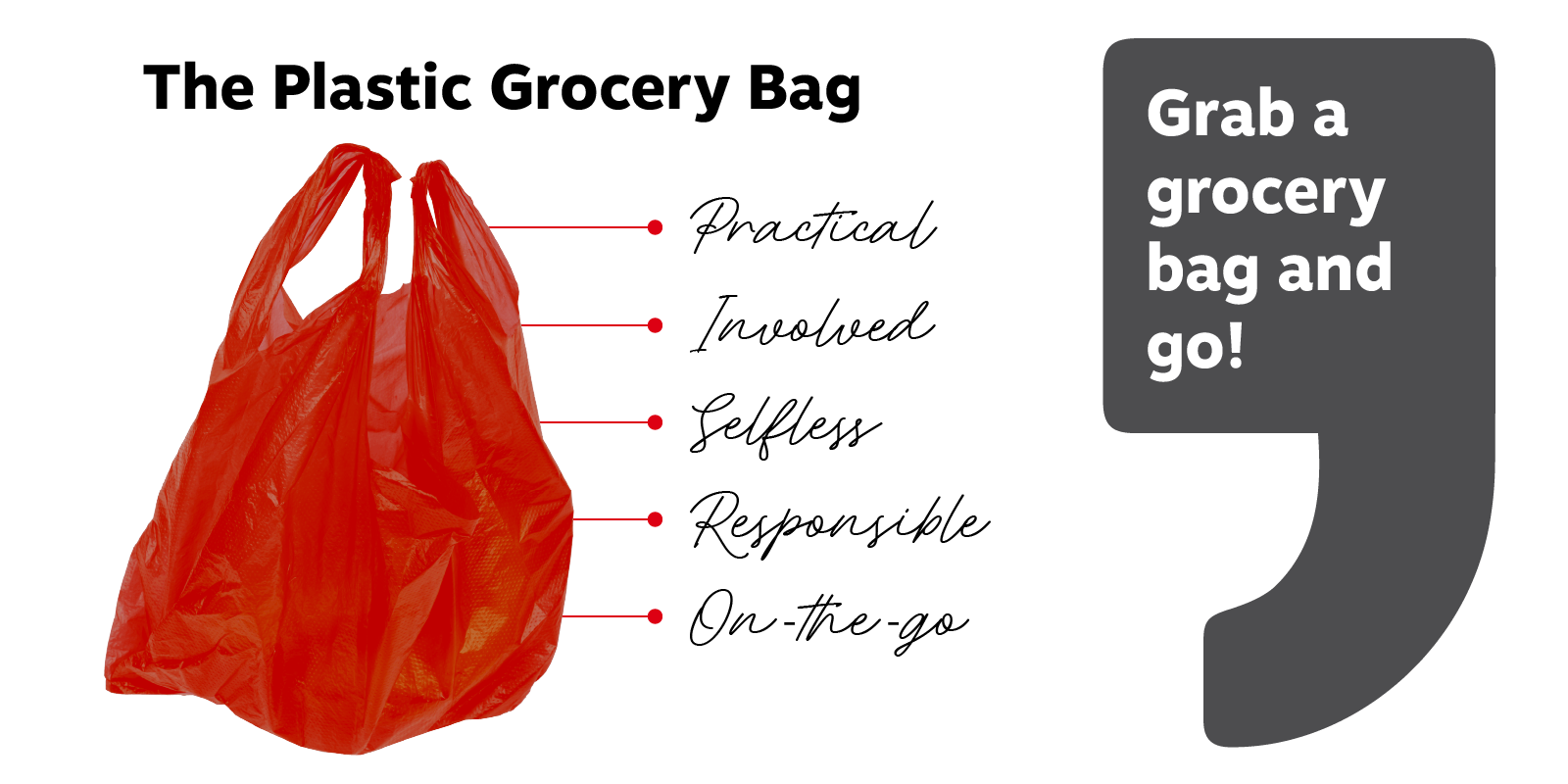 Top traits:
Practical
Involved
Selfless
Responsible
On-the-go
The container for my lunch is the last thing on my mind. When I get around to thinking about my lunch, I just grab whatever is closest to stick my food in — like a gallon zipper bag or a plastic grocery bag. It's not fancy, but hey — whatever gets the job done! As you can probably tell, I thrive on being busy. Outside of my family, I have a lot of responsibility at work, so my mind is always racing a hundred miles per minute thinking about the things I have to do. I'm usually in and out of meetings all day, so I'm lucky if I get the chance to pull my lunch out at all.
Personality type: Young at Heart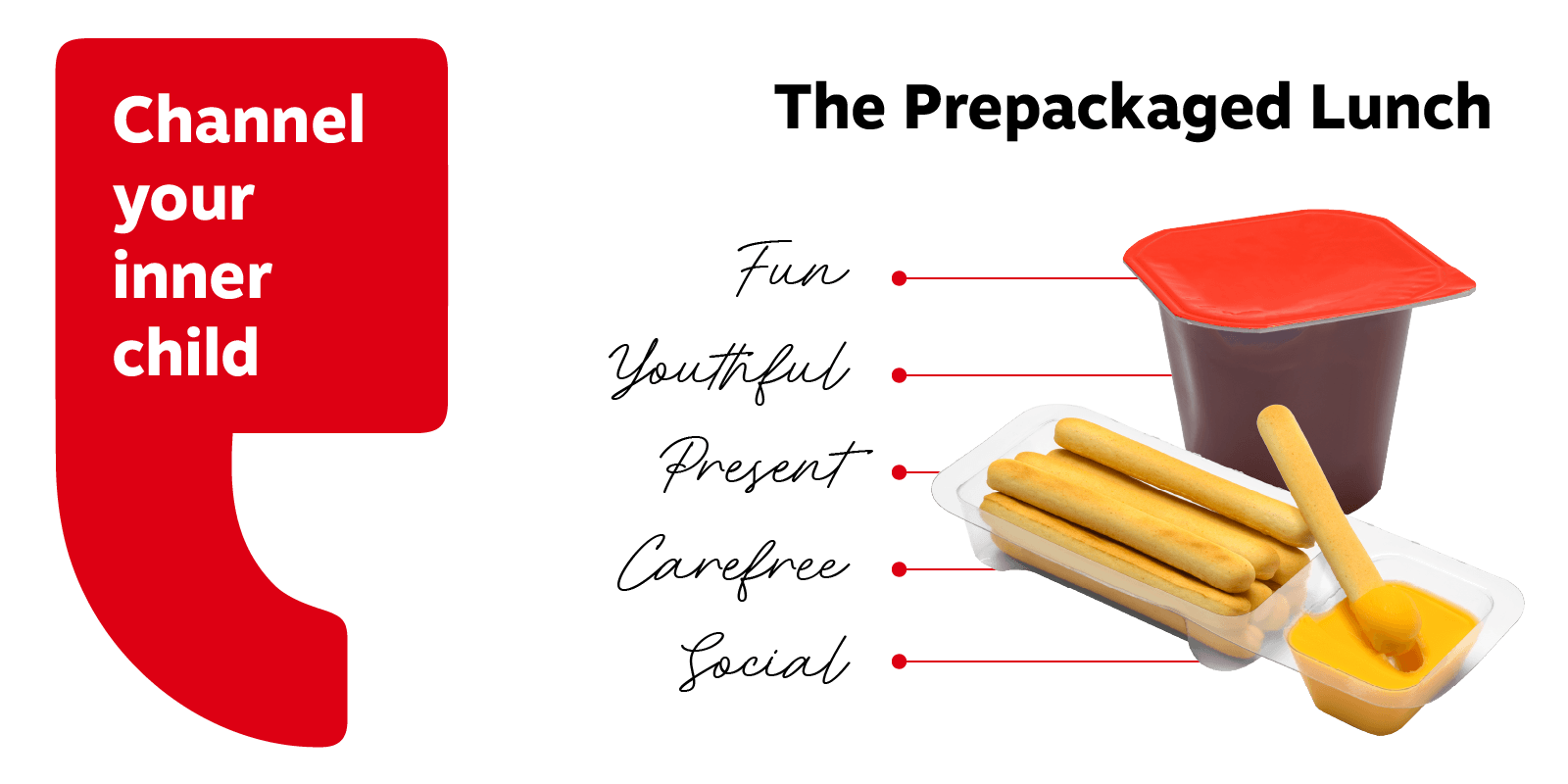 Top traits:
Fun
Youthful
Present
Carefree
Social
I'm a "YOLO" type of person. Life is short, and I like to make the most of every moment — so packing a lunch isn't very high on my list of priorities. I'd rather spend that extra time with my friends and family members doing things that bring me joy, like hanging out in the park or at the movies. I'm a free spirit and I don't take myself too seriously, so I tend to have a relaxing effect on the people I interact with. I have many friends around the office, and coworkers value my presence because my youthful heart reminds them that there's more to life than work. My inner child still loves Lunchables and other prepackaged grab-and-go foods because they give me time back in the day to invest in myself and other people (and they're delicious).
The Benefits of Taking a Lunch Break
Your body will benefit greatly from taking your lunch break to stretch your legs, nourish your body, and give your eyes a break from your screen. It might also boost your performance and help you avoid burnout.
Forbes reported in 2018 that, "... 90% of North American employees claim that taking a lunch break helps them feel refreshed and ready to go back to work." That's just the beginning of the benefits of lunch. A lunch break in the office break room will help you practice mindful eating, socialize, and increase your overall work satisfaction and performance.
Bringing your own lunch, especially in the right lunch box for work, can make lunchtime a time to look forward to.