Communication is critical to running a successful business, but there are hurdles you need to overcome. Varying schedules and time zones can make it difficult to connect with coworkers. A busy workload can get in the way of client communication and engaging with your customers can be a challenge. Without open and reliable communication, your business will likely struggle. Thankfully, today's business and communications systems allow you to personalize and improve the effectiveness of your interactions.
Business technology makes it easy to reach customers, clients and coworkers through more than just a phone call. Efficient tools like video conferencing platforms, real-time instant messages and file-sharing applications are key to personalizing your business communication.
Video communications add a personal touch and cohesiveness.
Customers often struggle with explaining an issue, particularly if it's technical in nature. In addition, a technician may have difficulty explaining how to resolve that issue over the phone. Think of the last time you tried to explain which of six cables was the one to plug in. Certain matters are nearly impossible to fix over the phone and can result in a technician having to make a house call. However, using video chat applications like Teams, Zoom or FaceTime lets you point the camera directly at the problem and can help resolve them quickly.
Video conferencing is also an excellent way for coworkers and clients to host meetings from virtually anywhere. It reduces the detachment of voice-only communication and allows the nuance of body language to become part of the conversation. Plus, presentations can be viewed, and documents can be shared and discussed on-screen at the same time by all participants.
Make sure you're set up to handle the technical needs required by these kinds of video communication technologies. From laptops with the processing power needed to smoothly stream content, to quality headphones and microphones that limit distortion, gear up your staff to make remote assistance glitch-free.
Instant messaging services reduce wait times and unnecessary delays.
Few people enjoy hold music, especially when it loops endlessly. In fact, some therapists have suggested that listening to hold music can have a negative impact on your mood, particularly if you're already frustrated. Instant messaging resolves this issue by offering a quick and efficient way to reach someone with less downtime. With instant chat, customers can converse with a service representative in a separate online window while simultaneously going about other daily tasks.
AI-powered chatbots further enhance this business technology by reacting intelligently to questions posed to them. Many chatbots are so advanced that they're indistinguishable from a human. While a chatbot won't completely solve an issue, using a chatbot for initial interactions can help direct your customers to the proper assistance.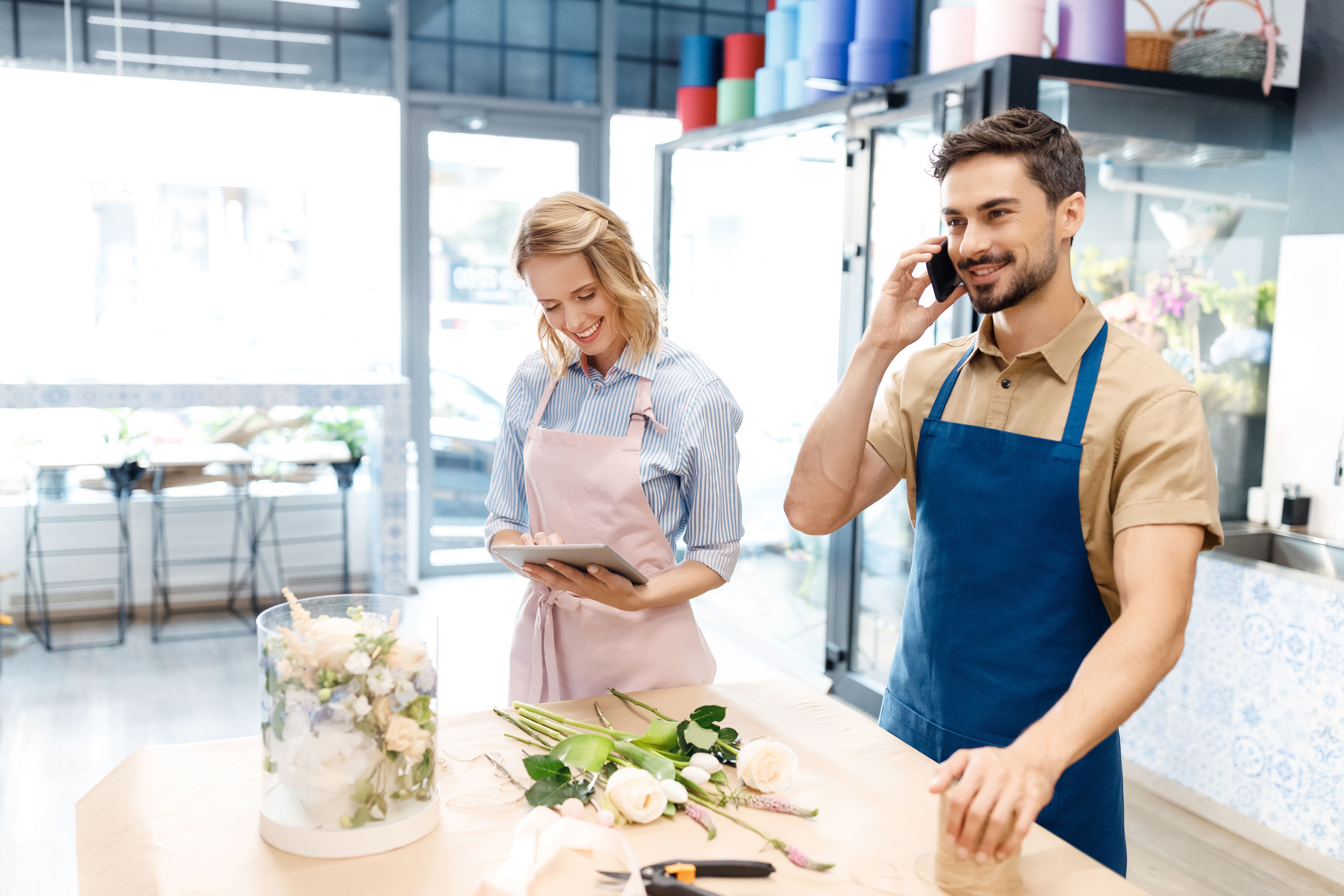 Instant messaging also provides opportunities for coworkers to stay in instant contact. If a team member is engaged in a phone call or buried under a heavy workload, you can quickly message them on urgent matters. This reduces unnecessary delays for time-sensitive information and eliminates the need for a phone call for something that can be answered in seconds.
Social media makes business communication more conversational and streamlined.
Another critical obstacle you face is making your customers feel a personal connection. One of the great benefits of technology in business today is that you can establish an online brand personality and interact with customers however you want. Wendy's online persona is a perfect example. The company's sassy, sarcastic social media personality has become the subject of many viral memes and a powerful form of engaging customers in and of itself.
In addition to giving your company a "face," social media also allows customers to reach you easily. A quick Facebook message or tweet is all it takes for a customer to get in touch. They'll often find the answer they're looking for while posting because someone else has already asked the question.
These personal connections make investing in a robust social media presence essential to building your brand and attracting new followers. When you're competing with other companies that offer similar products and services, it may be your personality that wins potential customers over.
When your business communication resonates with customers and clients, the results will amaze you. Customers will feel like more than a name in your database, and clients will be able to reach you with questions or concerns easily. And, of course, your employees and coworkers will be able to share information quickly and efficiently. By implementing instant messaging, building an online personality through social media and streamlining problem-solving through video messaging, you can personalize your business like never before.