Who's responsible for making sure students stay safe when they return to school? It's a team effort — shared by many across a school district — and increasingly, facilities managers are part of that team.
As the individuals who manage the physical infrastructure of a school, members of the facilities staff have access to information rarely known by others on campus. They must find balance between assuring an engaging and safe learning environment and avoiding making children feel worried or even more afraid, says public safety expert Marisa Randazzo.
A rise in on-campus emergencies has driven up the need for extensive emergency preparedness. Here are five ways in which facilities managers can best play a crucial role in student and staff safety on elementary, middle and high school campuses.
Become the Ultimate Hall Monitor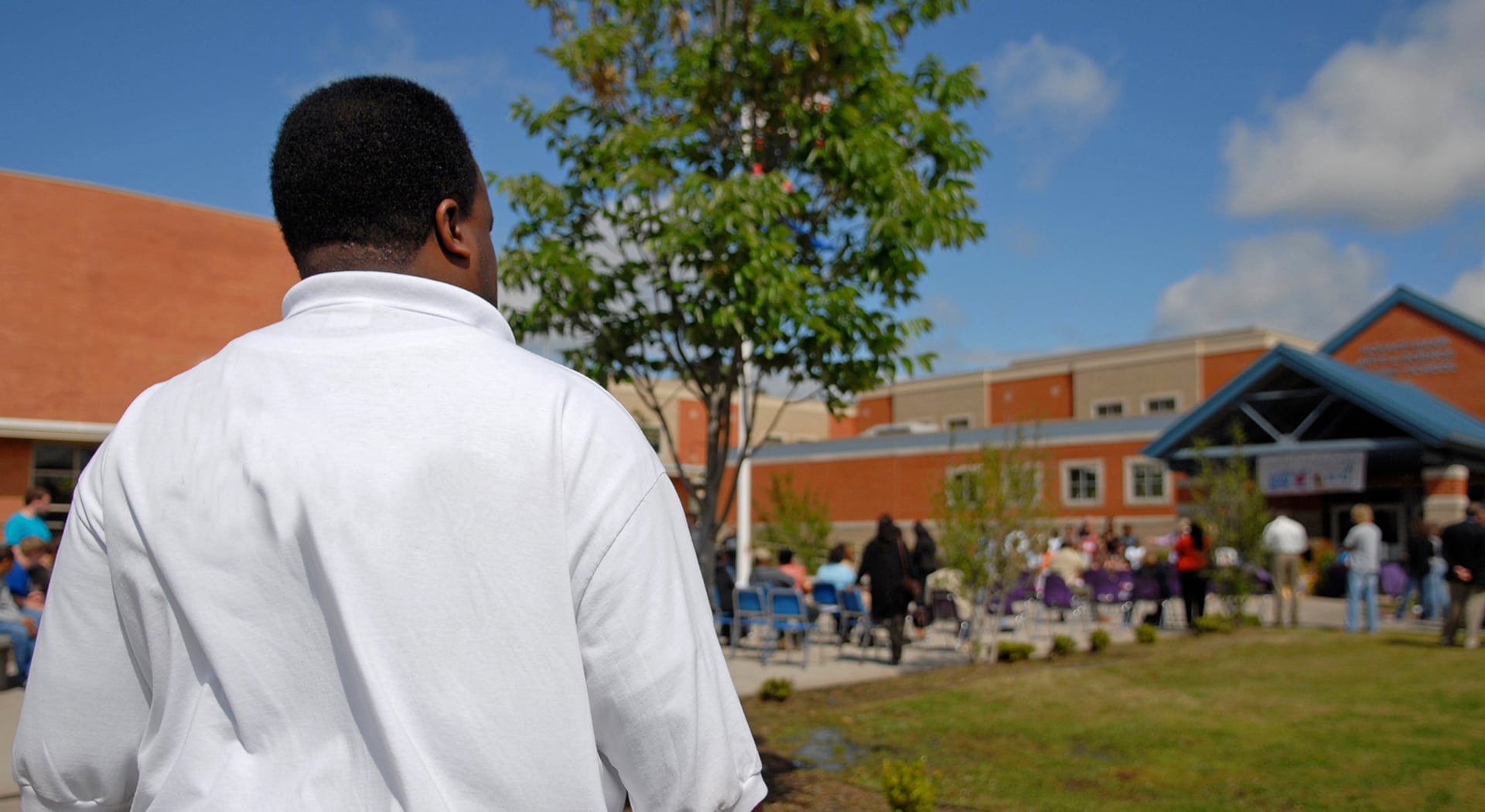 Because facilities managers are experts on the buildings themselves, they know if something in the structure has changed — if items that weren't there are now there, if items are missing or if the building infrastructure has begun to deteriorate. They can spot such anomalies.
Sharing such information can help the broader school management team assess and identify potential safety concerns — whether it's equipment that's about to fail or a student who needs help.
Develop a Safety Communications Strategy
Intercom systems, fire alarms and classroom panic buttons all can be rendered inadequate during an emergency event.
"The absence of communications creates tremendous fear," Randazzo says. "Whatever update you can provide is better than no information, so finding ways to use technology through mass notifications — emails, text messages and things like that — can be tremendously helpful for the actual physical management.
"You assume you're going to have your cellphone with you, but what if you don't? Do you have walkie talkies with backup communications? Do you have a rally point for your administrators? Facilities managers can help to think through what communications mechanisms everyone should have available and how to respond."
Make Your Facility Technology Do Double Duty
Investing in facility technology requires justifying its purchase. That's why Randazzo recommends looking for how information technology can support facilities managers before, during and after an emergency.
"There are great campus safety apps that started in higher ed but have morphed into K-12 and corporations as well," she says. She pointed to LiveSafe and ReportIt as examples of apps that let people engage people all the time, not just when reporting a potential security threat.
For instance, LiveSafe has a facility maintenance report feature. "You can report a busted lightbulb if that makes a parking lot feel unsafe. You can report a broken bathroom window, a spill. You can report all kinds of things you would want your facilities folks to know and respond to quickly for safety, as well as good operations."
ReportIt's Classroom Connect offers students and staff an anonymous tool to share safety and security tips on campus in real time. The campus mobile app transmits reports directly and confidentially to a school official.
Craft a Logistics Framework
Parlay the facilities team's expertise in emergency logistics to cultivate strategies for lockdowns, sheltering in place, evacuations, and moving and controlling crowd flow (both students and staff, as well as parents, onlookers and media).
Facilities managers should develop school evacuation routes and oversee school testing of these exit strategies multiple times a year, suggests Russell Bentley, veteran police officer and campus safety expert with Safe Havens International.
One critical need? Instruction signs and integration with any communications tools that will go live during an emergency situation. To be useful, whether digital or printed, signage must be age-appropriate and hung in locations where students and staff see the information daily and can spot it quickly in the event of an emergency, Bentley says.
Additionally, find ways to use any emergency communications devices and processes for more typical needs on the school grounds so that their use does not seem difficult or overwhelming when teachers and staff need to use them most, Randazzo recommends.
Don't Overlook Obvious Threats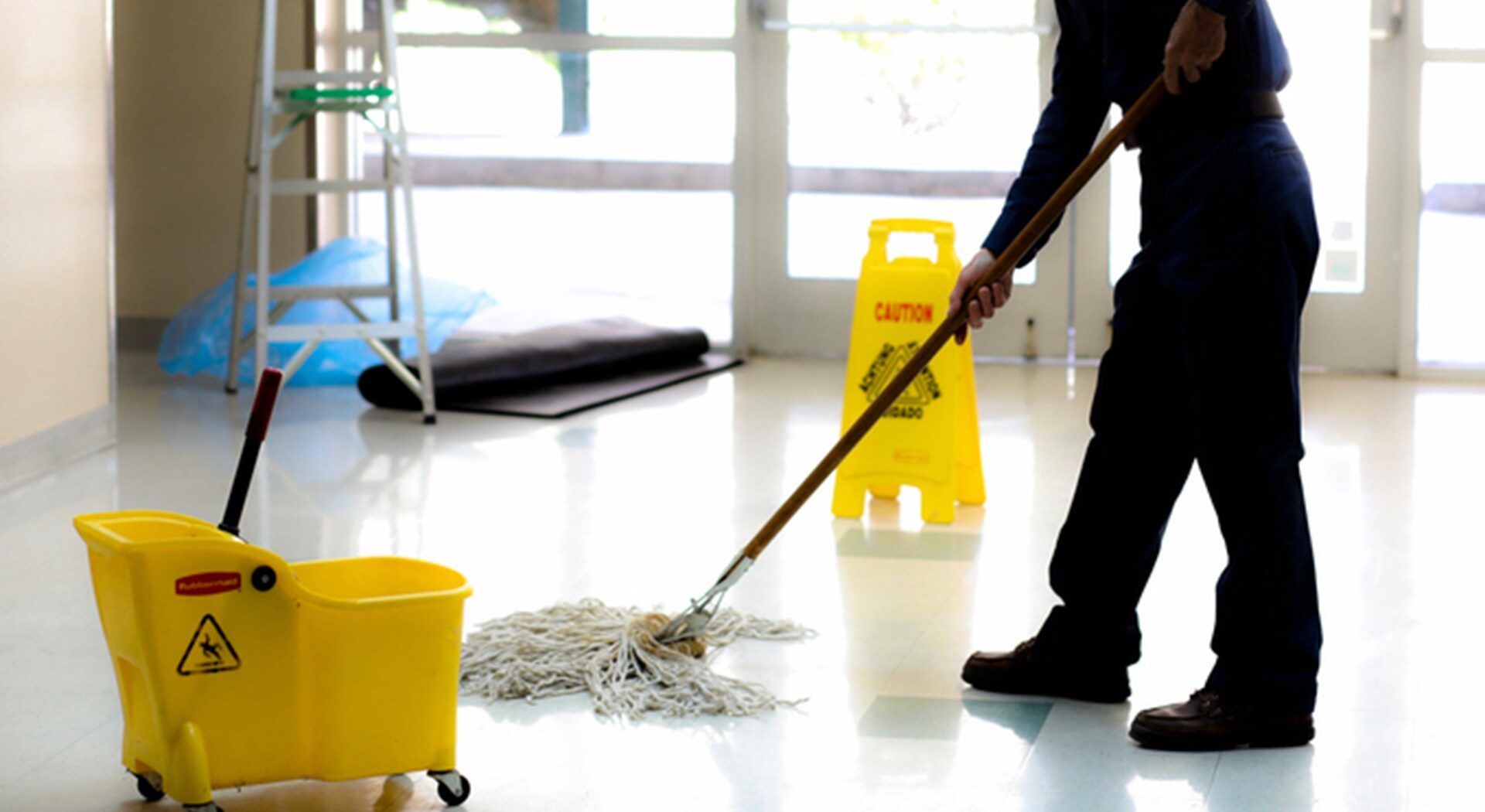 Dangers on campus come in many forms, Bentley points out. Custodians and groundskeepers "are the people out front, seeing what needs to be repaired, what may cause an unsafe situation."
People focus on worst-case scenarios, "but day-to-day things can cause harm, like fire or slip, trip and fall situations."
Yes, recent incidents of violence on K-12 campuses drive up the focus on dire emergencies, he says, but facilities managers must also keep abreast of more typical building infrastructure troubles and dangers.
"For instance, if you have an electrical problem that goes unreported, now you have an unsafe building," Bentley says. People focus on worst-case scenarios, "but day-to-day things can cause harm, like fire or slip, trip and fall situations," he says. Those require the vigilance of facilities managers too.