"Cells with bells." That's how some describe traditional classrooms with rows of students facing the teacher.
In a quest to captivate rather than hold captive their 1,200 students, administrators at Kankakee High School in Illinois decided to revamp not only their academic approach but also the classroom setting.
"What worked 20 years ago doesn't work today," says Genevra Walters, district superintendent (class of '86). "Learning is a natural part of who we are as humans. We want to activate that curiosity, creativity, and sense of hope and wonder when students enter our space."
DLA Architects and Staples furnishings enabled Kankakee High to modernize its 50-year-old building.
Flexible seating, glass walls, bright lights and bold colors have transformed the school. Once the first phase of the redesign is completed within the next year, Walters and assistant superintendents Felice Hybert and Robert Grossi will spread the innovative design to the district's other schools.
"We were excited about the amazing transformation but are blown away by how excited students are that we've invested in them," Grossi says. "They take such pride in the new spaces."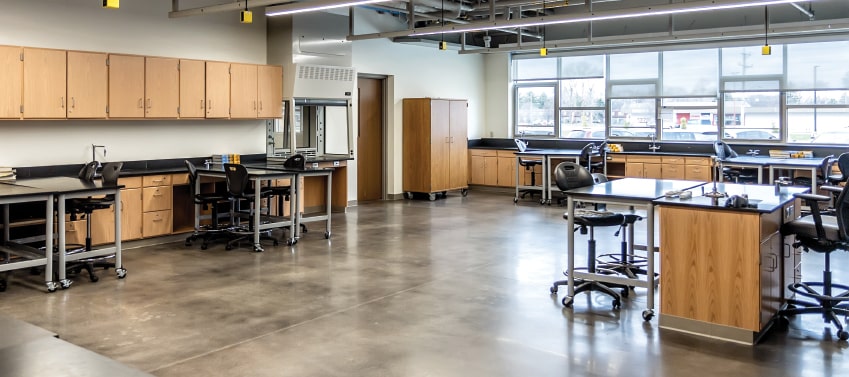 Custom fit
New-style classrooms called "learning hubs" are designed for small collaborative discussions with flexible seating options. "Teachers can pick the learning space that matches what they want to do with their students, and students can study on comfortable furniture that best suits their learning style," Walters explains.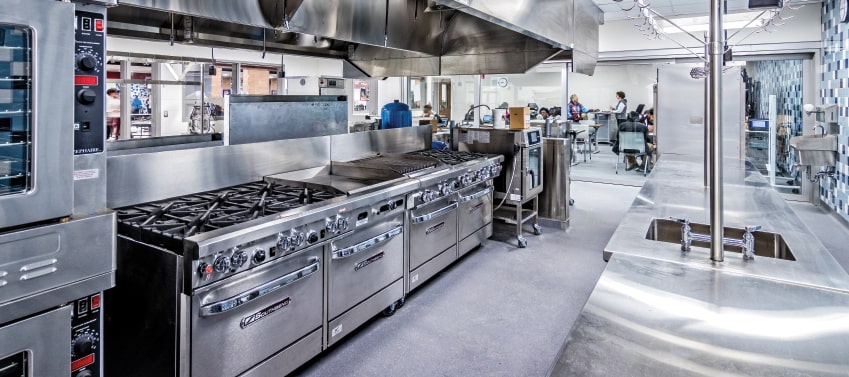 Fine dining
Three cafeteria setups serve different menus and adapt to what's being offered, whether it's a salad bar or a pizza station. Culinary classes— visible through a glass wall—now have a waiting list. And since the arrival of round tables and bright lighting, students move through the space without causing chaos.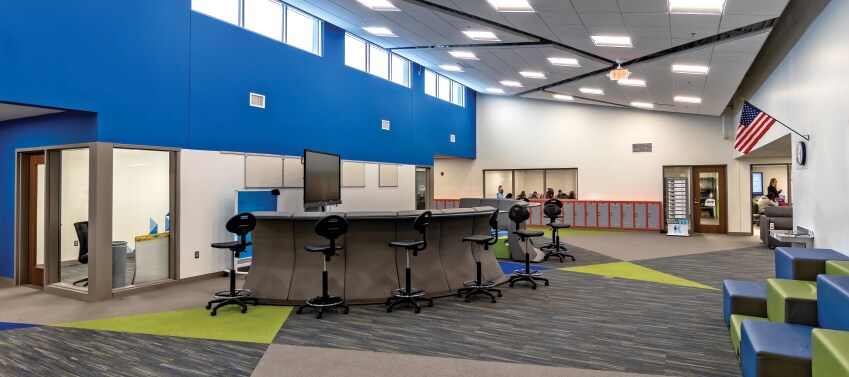 Divide and conquer
"Think spaces" encourage problem-solving via "wonder walls" covered with rewritable surfaces and easily moved chairs and stools. Students can create action plans in one part of the room and then move elsewhere to complete their task, Hybert says. "This mirrors what you see in workplaces outside of high school."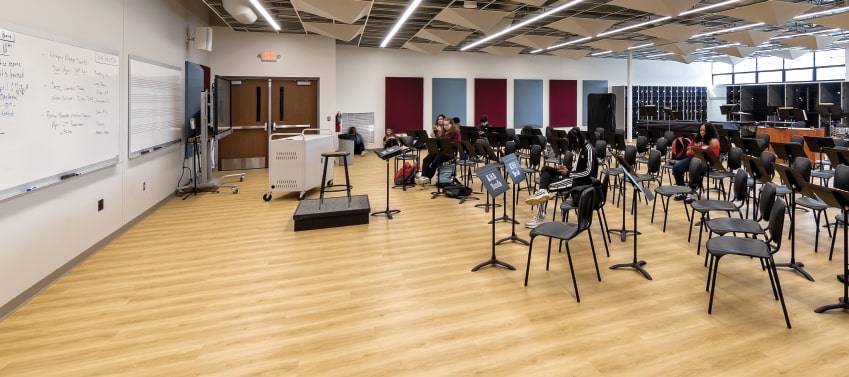 Sweet music
Students once had to be bused across town to facilities for band and fine arts. A new addition to the school remedies that, with breakout practice rooms and storage for instruments, music and uniforms. The sound-absorbing panels are in the school colors of maroon and light blue.
Photos courtesy of Kankakee High School