Talk about a mobile workplace. Each of the 65 offices at the Indianapolis headquarters of app creator DeveloperTown resembles a tiny home sitting atop industrial-strength casters—meaning it can easily be rolled to a new location.
The flexibility of movement and the fact that DeveloperTown allows employees to customize their offices make the company's warehouse look more like a small neighborhood than a traditional workspace. That fits right into the company culture.
"We're trying to attract top talent from all over the country," says Randy Fisher, design partner at DeveloperTown. "To do that, we give them a really interesting and different workplace than they'll find anywhere else, and we give them unique work. That same differentiator works for our clients, too. They come to us because they want to get out of their traditional way of doing business. And as soon as they walk into our building, they know we can help them do things differently."
The homes showcase employees' personalities. Fisher's office, for example, was paneled with reclaimed lumber from an Indiana barn.
And one employee, an engineer, has even rigged up a system of pulleys controlled by a hand crank to raise and lower his desk from a standing to sitting configuration.
For many projects, the company groups its offices together in a cul-de-sac, so developers working on the same project can easily gather for collaborative work.
DeveloperTown employees get to have plenty of fun at work. But the neighborhood is also good for business. "Our productivity has gone up since we built the homes," Fisher says. "And our turnover is less than 3%. These unique amenities play a big part in that."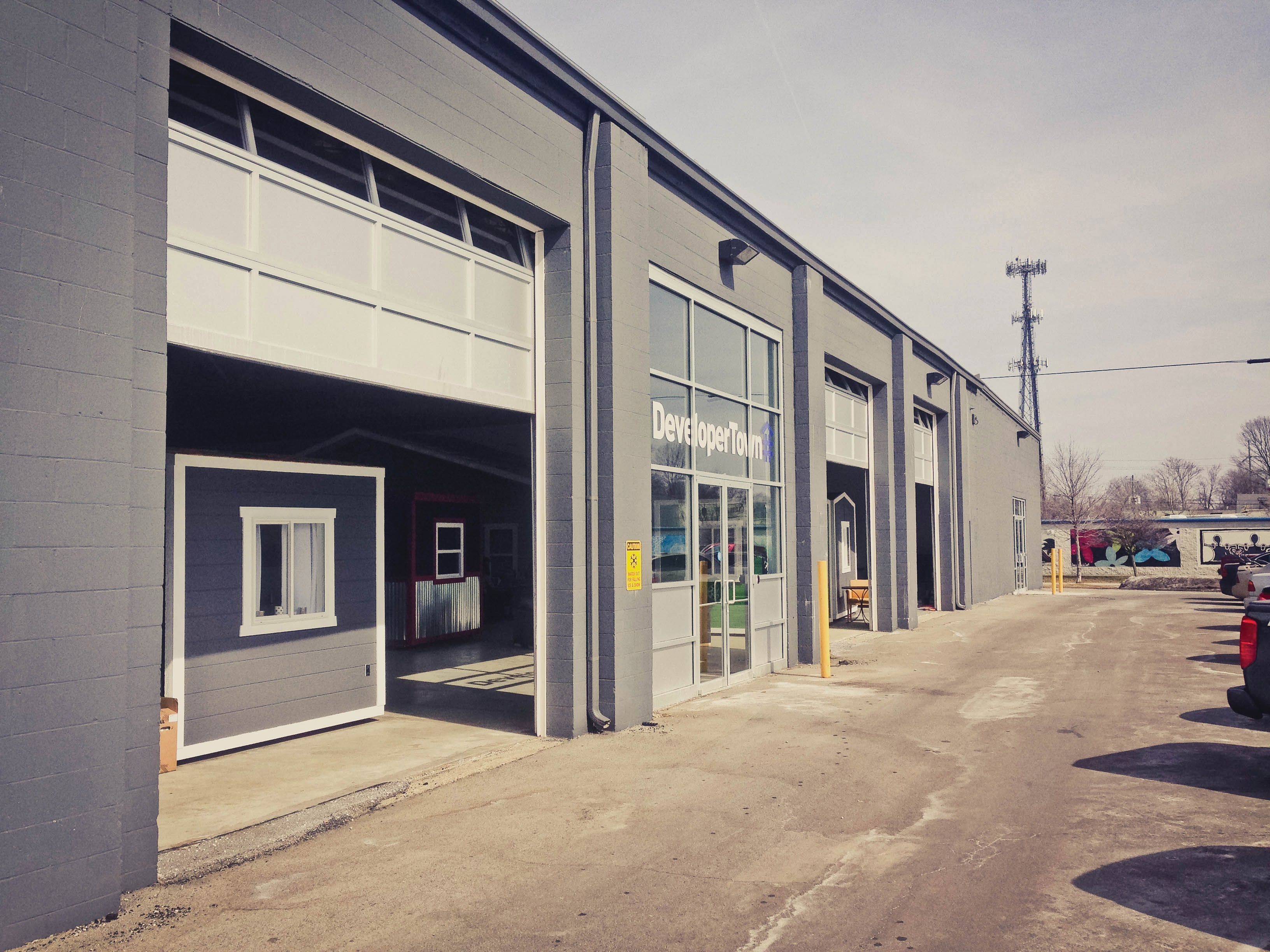 DeveloperTown's neighborhood of offices sits inside a 35,000-square-foot warehouse that was originally used by a company that built manufactured homes. On nice days, the company opens the garage doors so sunlight and breezes flow in.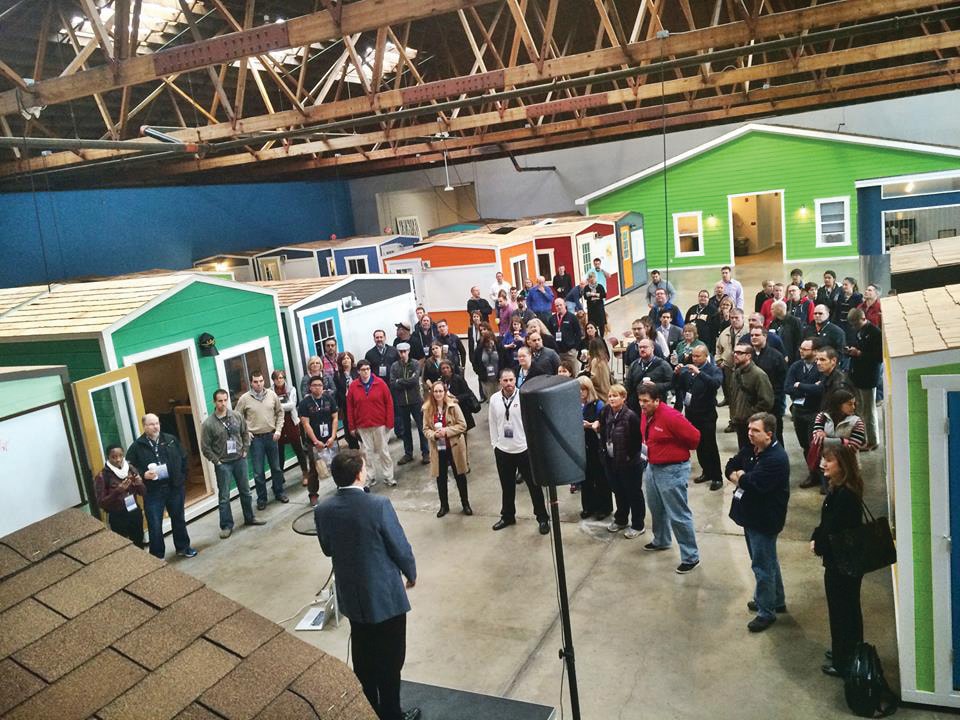 Each office "home" sits on industrial-strength casters so it can be moved to a new location every quarter. DeveloperTown employees get to personalize their space, including choosing the color scheme and, in certain cases, the materials. DeveloperTown also gives clients working on-site a home to personalize—for example, an agriculture company painted cornstalks on its office.