Jon Karlung has two passions: the internet and sci-fi flicks.
So when the CEO of Bahnhof, a global internet provider and data center, discovered a Cold War-era nuclear bunker beneath Sweden's White Mountains, he knew he'd found his ideal workspace.
The setting, like something out of a Star Trek episode or a Bond movie, instantly pleased Karlung. In addition, the location, 100 feet underground, is highly secure and well chilled—ideal for internet servers prone to overheating.
The futuristic workspace suits the future-focused business. The bunker, which hosted rave parties in the '90s, also came with German diesel submarine engines that Bahnhof uses as backup generators.
Expanding and transforming a cave into a viable workplace required a mad scientist or two.
The design firm Albert France-Lanord Architects took two years to blast through granite, almost doubling the space, to accommodate 9,000 servers, a cooling system and work stations for 20 technicians.
"To work in an environment that's boring week after week is no good for your health," Karlung says. "We want our offices and data centers to be not just secure but exciting."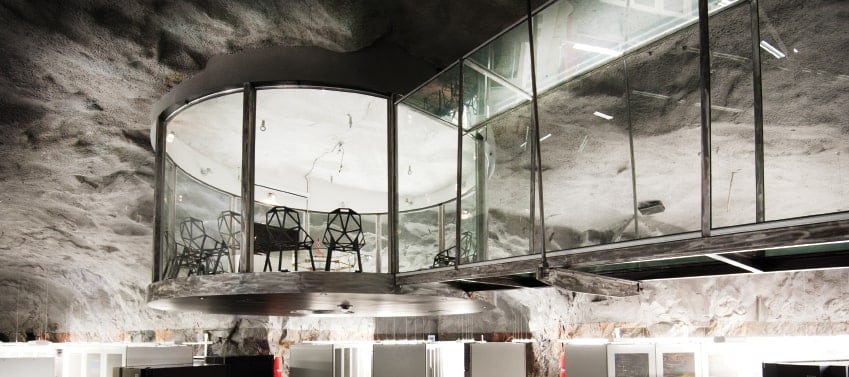 Bahnhof discusses internet security with potential clients in the soundproof conference room, from which they can see the servers without being drowned out by their noise.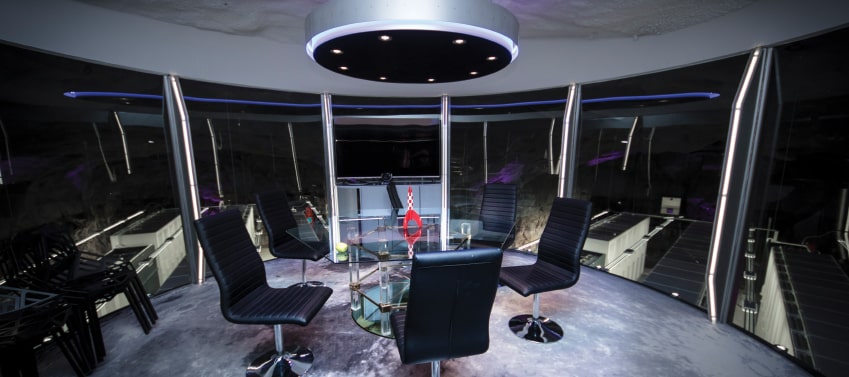 A huge, soundproof glass meeting room seemingly floats above offices. Its carpet is designed to look like the surface of the moon.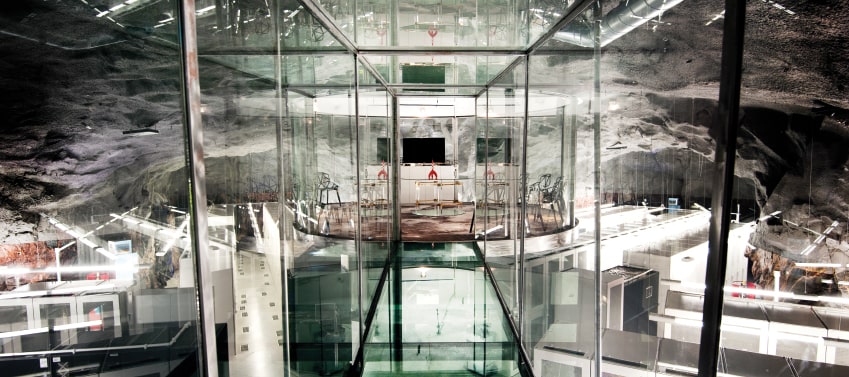 A glass corridor shows off the cavernous setting in Sweden's White Mountains.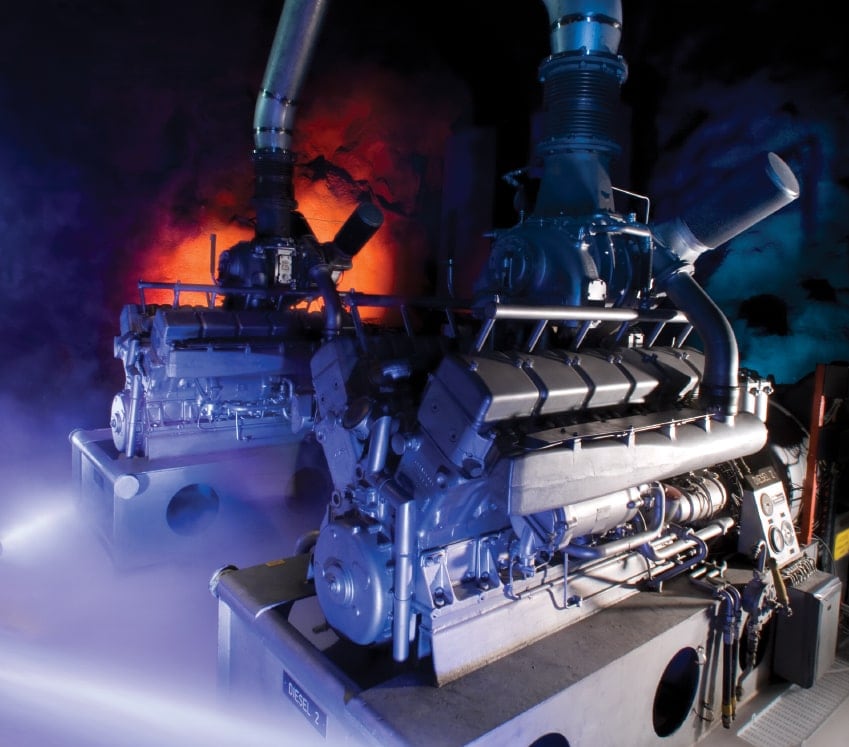 The data center uses German diesel submarine engines as backup generators.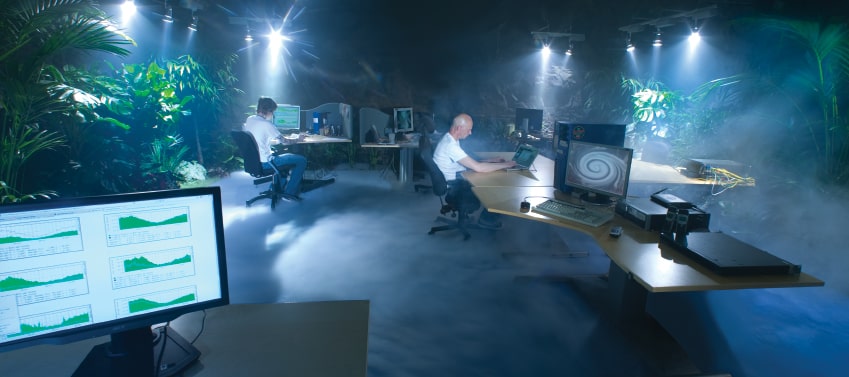 Plants and waterfalls bring nature to the cave office while evoking the domed spacecraft in the 1972 sci-fi movie Silent Running.
Photos courtesy of Bahnhof