Building strong client relationships is at the core of any successful business. These connections have traditionally been fostered by face-to-face interaction. However, the rules of the game have changed in today's business environment and working with long-distance clients is now commonplace.
So, how do you cultivate remote team communication with clients? Luckily, modern technology lets you close the distance between you and your clients. Let's look at the keys to working remotely with a client:
Use a shared file system for instant updates.
Using a shared file system allows your clients to see your edits in real time. A shared file system reduces the number of files you need to keep track of and provides a single master document that can be modified and edited as required. Here are a few popular systems:
Document Sharing.
In real-time applications like Google Docs, you can create, edit and store documents, slide presentations and spreadsheets online. Multiple users can work in a file at the same time and view others' changes immediately, making this a highly collaborative tool.
Shared Folder Systems.
Dropbox, Box and Google Drive allow you to set permissions so only specified users canview your uploaded files and notify you of any changes your client makes to your documents. You can also sync your data online, and across other devices you use.
Project Management Software.
Look for solutions that are easy, visual and highly intuitive. Prioritize the features that are most critical, such as task schedulers that track a project's progress, shared team calendars and relevant communication, sharing and budgeting resources.
Stay in constant contact with clients.
Utilizing online tools to update your client throughout the process builds trust and reliability and can cement your relationship. Frequent contact also helps alleviate issues early on, so you can stay focused on building higher-quality deliverables in less time. Here are some creative ways to engage your clients:
Video Conferences.
Setting up weekly team meetings in a conference platform allows your client to put a face behind the names they communicate with regularly. You may need to invest in webcams, headsets and microphones if those technologies aren't built into your staff's computers to ensure a high-quality presentation.
Combination Platforms.
From direct messaging to group conversations, platforms like Teams and Google Hangouts let you and your clients collaborate efficiently through "virtual rooms." Chat also makes it simple to track progress and follow up tasks. And discussions are threaded, so even if you're late to a meeting, you can still view the entire thread.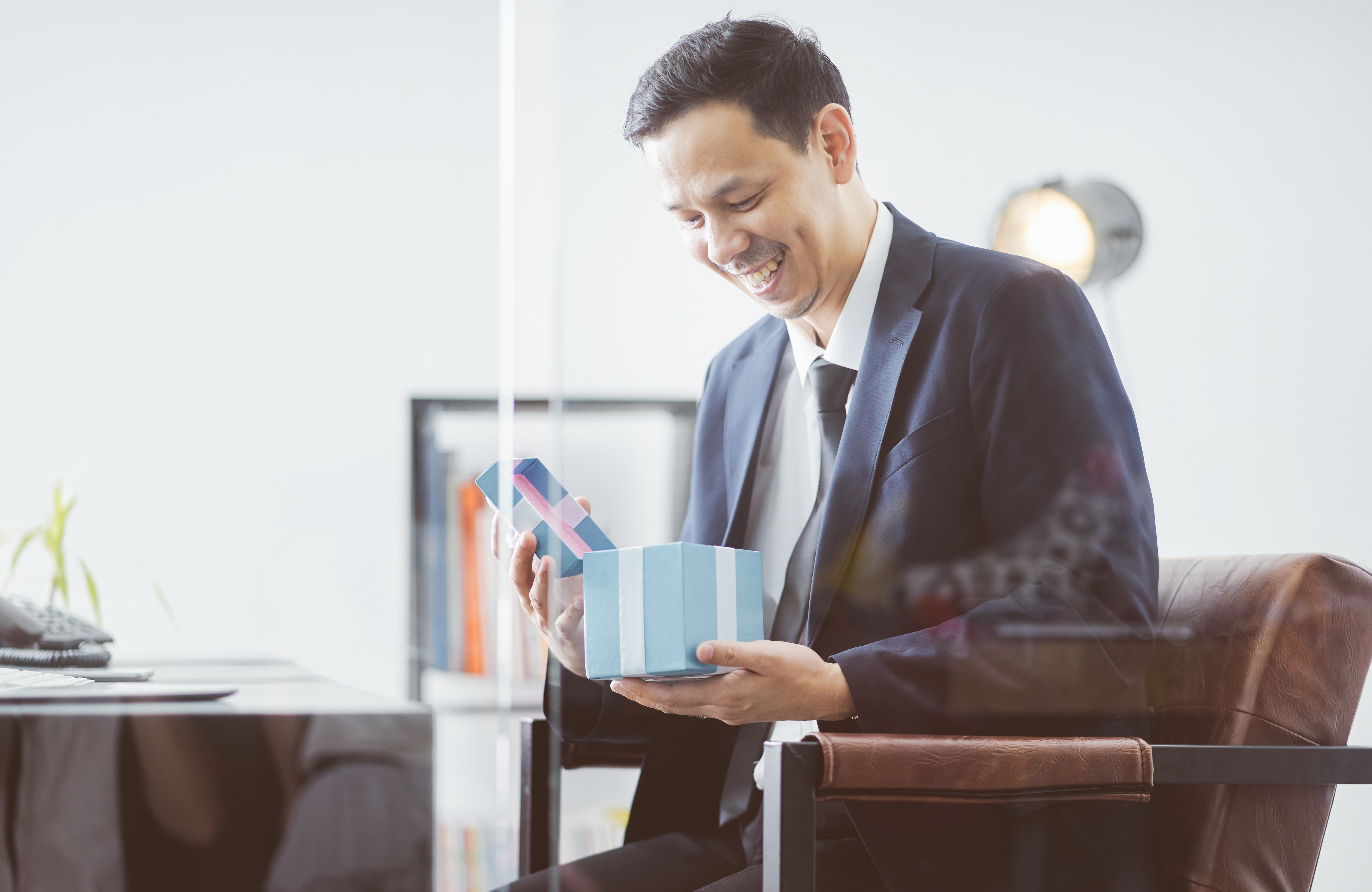 Send personalized notes and gifts.
In an era where relationships are frequently developed through a screen rather than in person, tokens of appreciation often get lost in the virtual mix. Try these ideas:
Handwritten Notes.
This underrated way of saying thanks shows your client that you're taking the time to express your appreciation for your business relationship. These notes should be brief but authentic.
Gifts of Appreciation.
From food baskets during the holiday season to onboarding gifts featuring your branded merchandise, simple gestures go a long way.
Charitable Donations.
Donate to your client's favorite cause. The gift doesn't always have to be monetary. If your client's objective is helping the homeless, have your team volunteer at a local soup kitchen and send pictures to share the news.
Developing and growing effective client relationships takes a lot of work. And when these relationships span long distances, they can pose additional challenges. By utilizing the tools and technology available and understanding the keys to working remotely with a client, you can close the gap and build successful, long-lasting relationships.