With over 3.5 billion users on social media, an online presence is one of the most powerful tools a small business can use to leverage its marketing efforts. But merely being on social media isn't enough. To capture the attention of your customers through all that online noise, you need to take action to create, engage and inspire.
Social media for business is a crucial touchpoint in your relationship with both current and prospective customers. A report by Sprout Social found that 76% of consumers were more likely to buy from a brand they felt connected to on social media than a competitor. So, how do you wade through a sea of billions of users to pinpoint and connect with target customers? Here are five social media tips for small business owners to incorporate and benefit from right now:
1. Engage with your community.
Social media, like all marketing channels, is about communicating your message. However, unlike most other mediums, it's also about listening — not to focus groups or surveys, but to real people — and engaging in the conversation.
Follow relevant hashtags on platforms such as LinkedIn, Twitter and Instagram, then join and create groups around topics of interest to your customers on these platforms as well as on Facebook, Pinterest and other sites where they interact.
Comment on popular posts and engage in the conversation with authenticity and enthusiasm. Then use these interactions to collect keywords, ideas and inspiration to guide your content. You'll quickly learn more about what interests your community, which will translate into followers eager to hear what you have to say.
2. Post valuable content.
When creating subject matter, remember this cardinal rule: Social media is not just to promote yourself and your product — it's to provide value. People don't use social media for the ads. They use it to be entertained, catch up on current events, learn and get inspired. Make sure you take these things into account.
When you create content that adds value to your customers' feeds, they're likely to read it, engage with it and remember you. Be the authority on a hot topic in your industry by providing helpful tips for a common problem. Share attention-grabbing, creative and informative material.
Social media is largely a visual platform, so show rather than tell. Your images don't have to be professionally produced shots; however, consider investing in a high-quality camera to shoot product photos and video editing software to put your best professional foot forward.
3. Leverage user-generated content.
User-generated content (UGC) is one of the most powerful forms of content you can share in building relationships with your followers. Consumers are 2.4 times more likely to see UGC as authentic compared to branded business content.
Your customers voluntarily produce and share their UGC. And the best part is, it's essentially free advertising for you. Whether they're sharing a snap of their lunch or showing friends their manicure virtually — users love to communicate their positive experiences.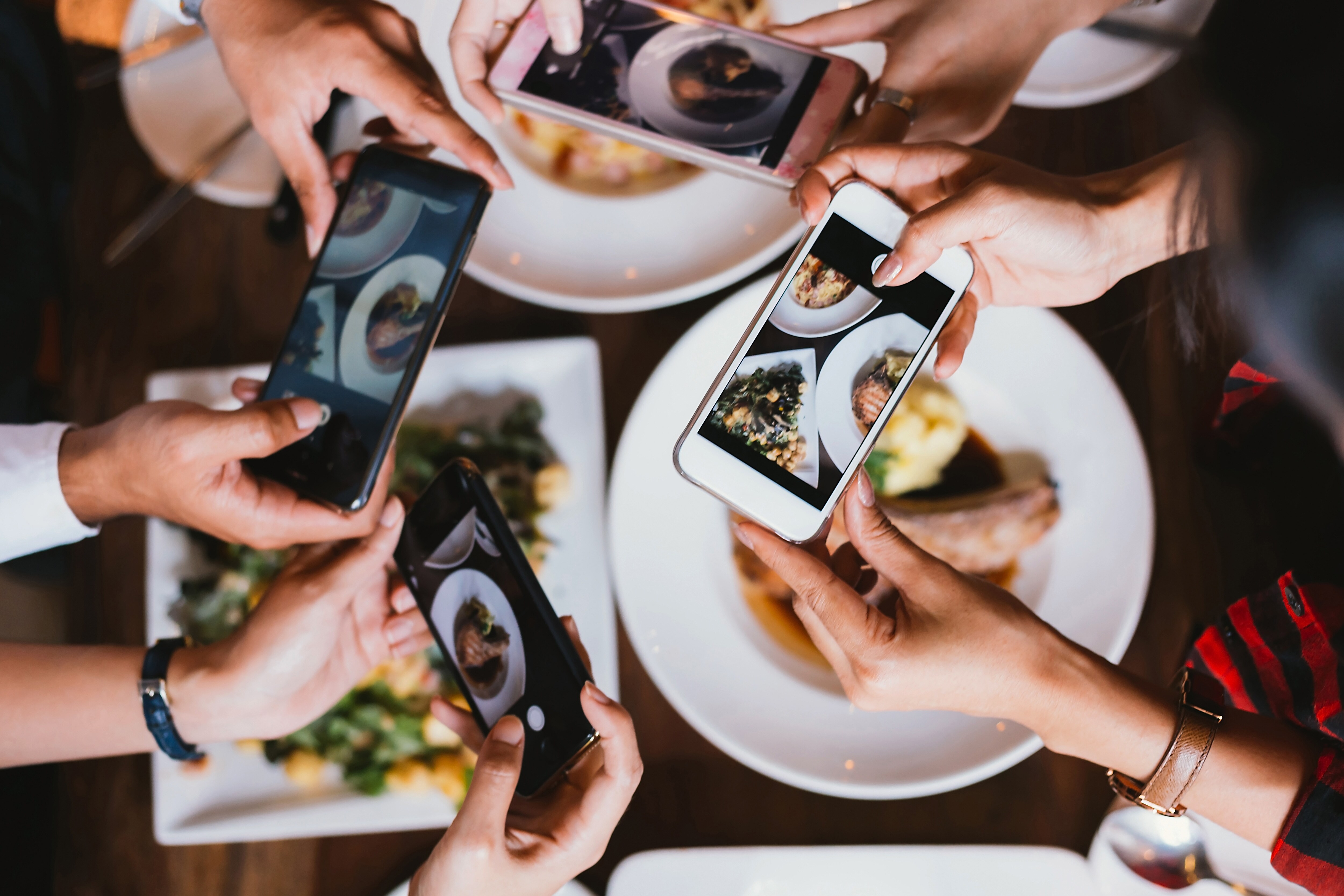 Encourage your customers to share these experiences. Provide hashtags and create promotions that reward them for posting and interacting with their community. Then share those posts and engage with them to strengthen your customer relationships and build your reach.
4. Use social media tools.
Never underestimate the time and effort required to use social media effectively. Invest in tools like social media bots to respond quickly to mentions and messages. Incorporate social media management programs, like Hootsuite or Sprout Social, to help automate the process. And be sure to follow up to responses with personal interaction. Nothing is more off-putting to a customer than impersonal communication.
Also, you should consistently monitor social media for mentions of your brand. But don't just rely on your Twitter handle, or you may miss out on valuable conversations. Companies such as Mention and BuzzSumo will track multiple platforms for mentions of your company, allowing you to engage wherever your customers are talking.
5. Create a calendar.
Are you scrambling at the last minute to create a post? By rushing, you risk making mistakes and putting out less-than-stellar content. Get organized by using a content calendar. This tool allows you to plan out your posts in advance, complete with content, images, links and hashtags. The calendar also lets you set up strategies and goals so you can track your progress. You'll want to leave a little wiggle room, in case business priorities change or you see an opportunity that was unplanned.
Implement these social media tips for business recognition, building a new customer base and strengthening existing relationships within your community — and watch how they benefit your bottom line.