When you operate a small business from home, you have to wear a lot of different hats, from planning to marketing to finances. But one of the most critical factors is your customer and their overall satisfaction.
The lifeblood of any small business is its ability to create a positive experience from the first communication with a customer to the day the package arrives at their door. Once they've placed an order and are now eagerly awaiting their package, don't let a mistake break the trust you've established. That's why shipping for small businesses is critical. Discover how to effectively and efficiently master the process.
How to Ship a Package From Home Using USPS
Can't get to the post office? The United States Postal Service makes it easy to arrange for at-home pickup of packages under 70 pounds. By using USPS's Priority Mail system and flat rate packaging, you can more easily predict the costs of shipping and handling. You can also use your own boxes — just be sure to use the right boxes to avoid shipping disasters.
Pack your item(s), then go online to schedule a pickup time. Once you've paid the shipping and postage, your carrier will pick up the package and ship it for you.
Ship Tip: When using this service, ship multiple packages at one time for improved efficiency.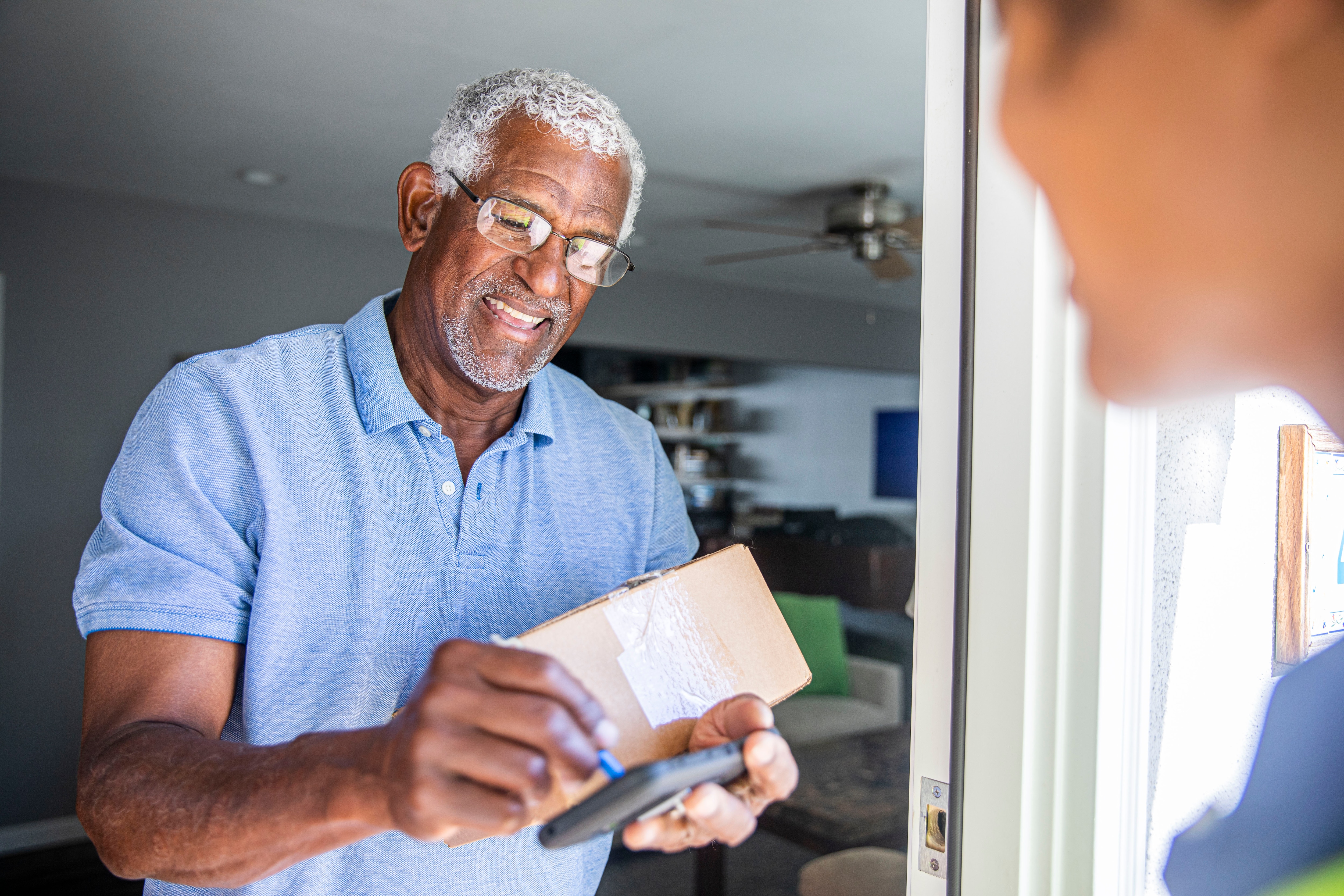 Shipping Packages From Home Using FedEx
FedEx also offers at-home pickup services, but at a slightly higher cost than USPS. However, if you frequently ship packages, you can reduce costs when you set up a FedEx account. Members receive discounted rates on eligible FedEx Express shipments and discounts on eligible FedEx Ground shipments and residential surcharges. You can further streamline the process by printing shipping labels online.
Ship Tip: Reduce costs by purchasing shipping boxes in bulk rather than on an as-needed basis.
Small Business Shipping Solutions with UPS
While USPS and FedEx simplify the process of shipping packages from home, UPS provides the most robust shipping options for small businesses. Whether you need air, ground or international delivery, you'll find the service you need to ensure your package safely reaches its destination on time. UPS also offers a range of resources for small businesses, including shipping management and tracking tools. In addition, when you log in to its site, you can receive free supplies such as shipping forms, labels and packaging,
Ship Tip: UPS provides a shipping calculator that helps you better determine your total shipping costs and profit margin.
Packing and shipping may not be the most glamorous aspects of running your small business, but they're critical to your customer's overall experience. Establish a system for managing and tracking your deliveries and ship in bulk when possible. Make sure to keep plenty of supplies on hand, such as shipping boxes, labels and packing supplies. And remember, your time is valuable, so take advantage of at-home shipping services to focus your efforts and grow your small business into something big.